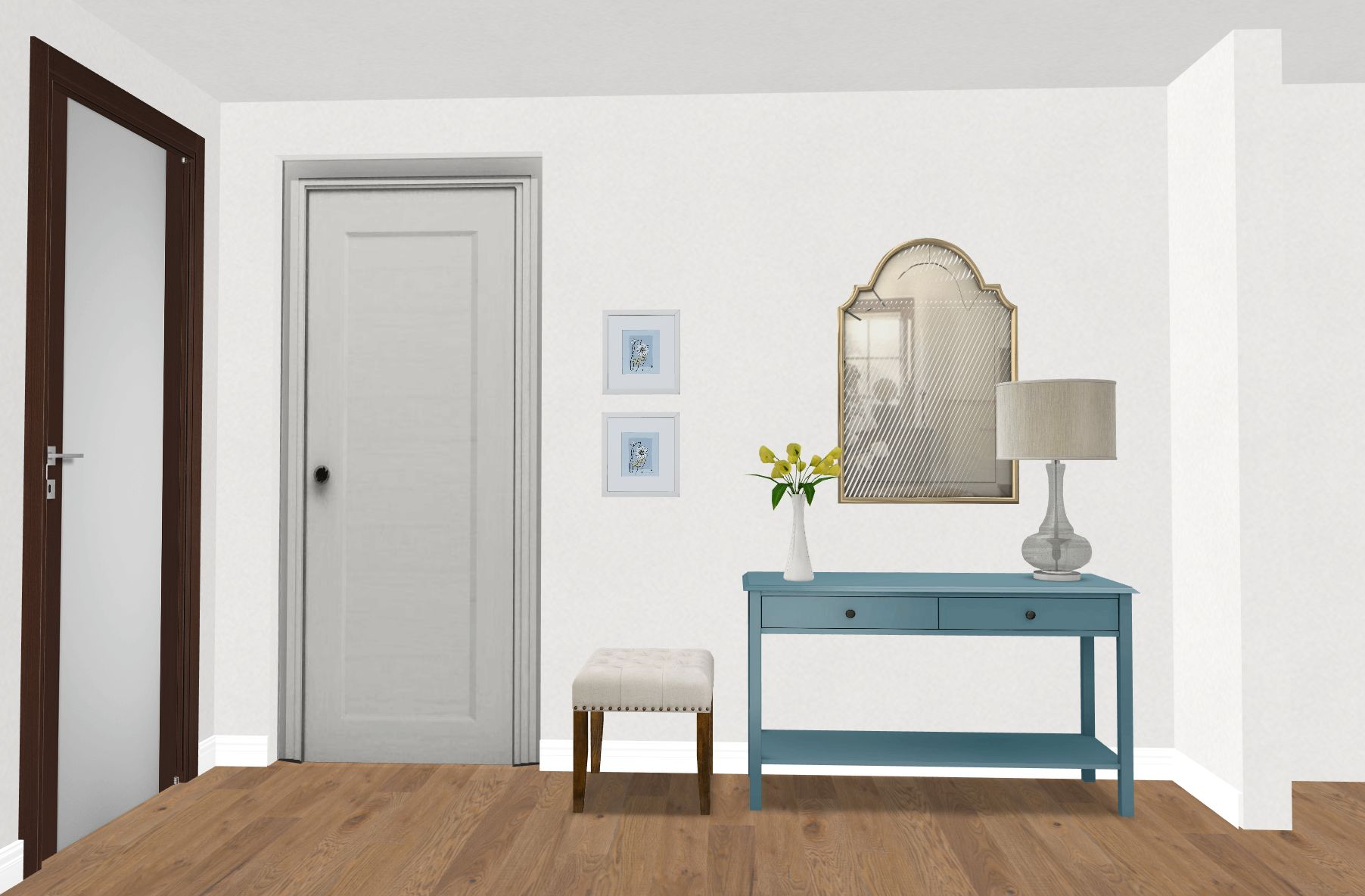 Entry ways have always fascinated me. They are the first impression and welcoming space for a guest entering your home. Entry ways also serve functional purposes and establish the spirit of your home. Most people, like myself, don't have a proper foyer so entry ways need to be created in the limited amount of space available. Fortunately, you don't need a lot of space or a large budget to successfully create a welcoming entry way.
In the past few weeks I have enjoyed designing my entryway for my own home, and researching affordable styles. With the help of design software, I have been playing around with different ideas and layouts. My hope is to bring a digital version of the future entry way of my house (pictured above) to life with new furniture that I will be customizing and decorative statement pieces. The finished product will be shared in the coming weeks. For now let's talk about four criteria in designing a welcoming entry way space that anyone can incorporate into their apartment or home!
Welcome!
Joyfully So is a resource for lifestyle, food, fashion, DIY and adventure.