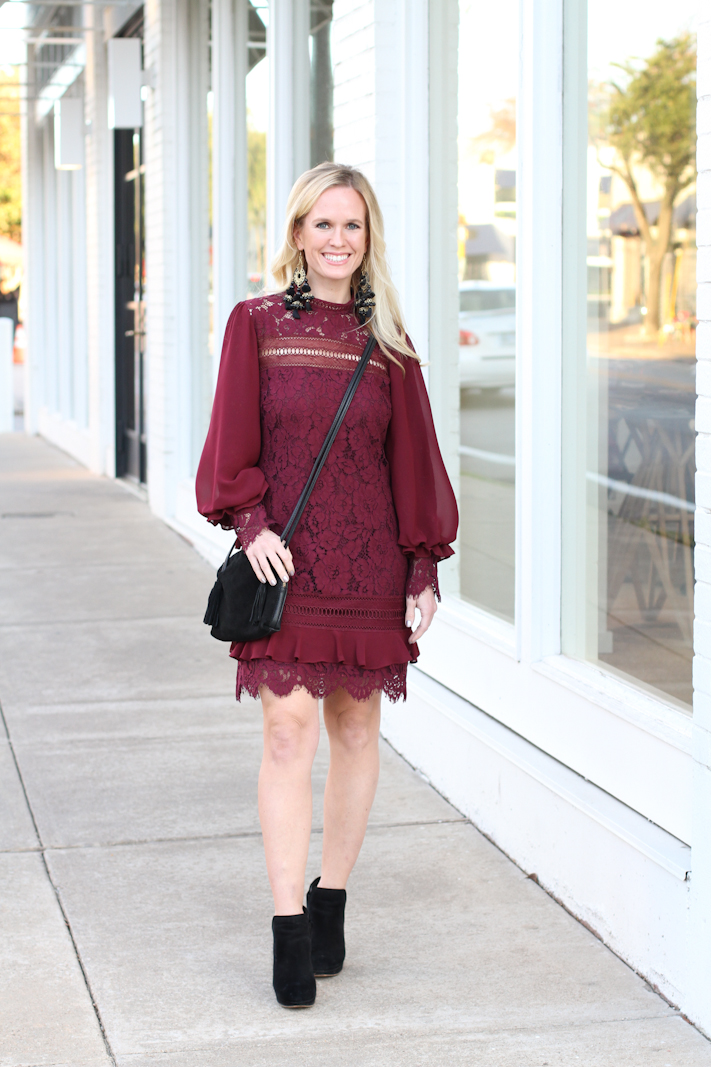 This week has been SO fun! To start, my boyfriend and I are almost birthday twins. We are one day and one hour apart in age – sometimes it is almost amusing because we get weird looks in celebrating two birthdays together. Rather than do two separate birthday celebrations, we do a mutual celebration. And make it twice as fun. We aren't ones to indulge in pricey meals very often, but when it comes to our birthday, all cards are on the table.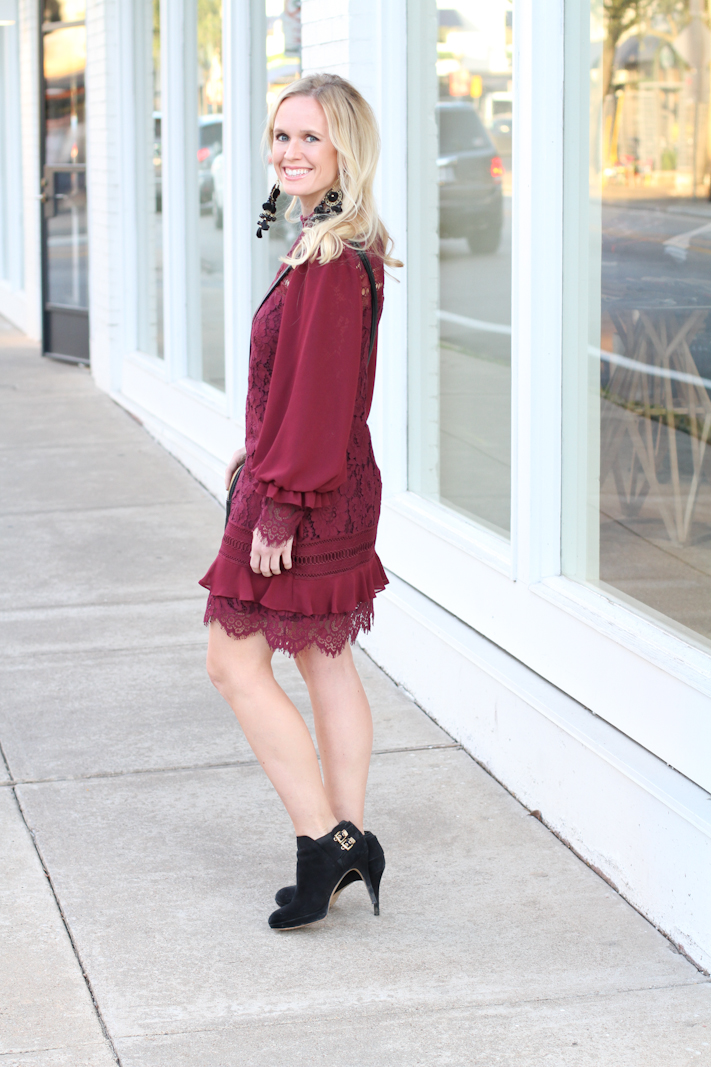 Dinner this year was at a steakhouse in Dallas. Not just any steakhouse, but one of the best. One of those steakhouses that has three different types of ribeye and things I cannot pronounce. We order the fancy filets on the menu, drink an extra glass of wine, enjoy two separate birthday desserts (after many strange looks from the waiters coming by and asking, 'So it's both of your birthdays?') and then split the cost as a treat to each other.  Our joint birthday dinner has become a special way to embrace our blessings together.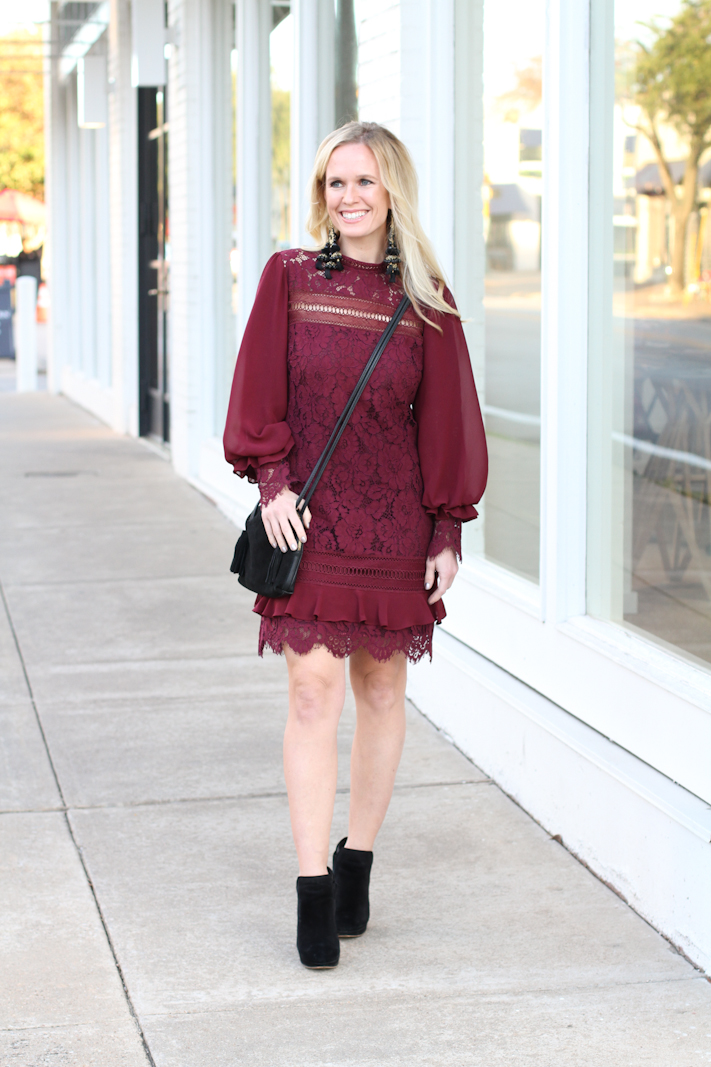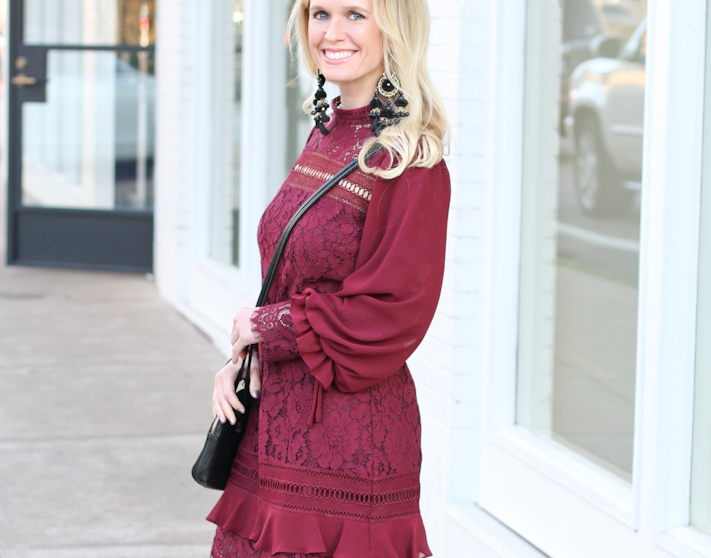 The dinner is only half the fun of this birthday celebration. I get a blow-out, rent a dress and statement earrings. Every now and then you just need to treat yourself. And yall, this year's birthday dress was quite the treat!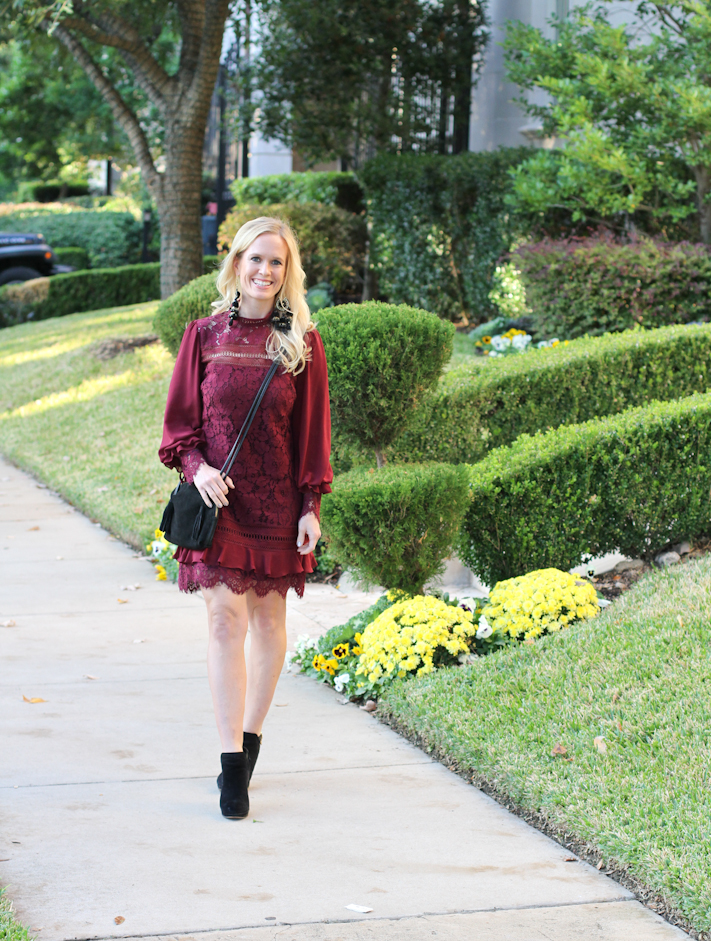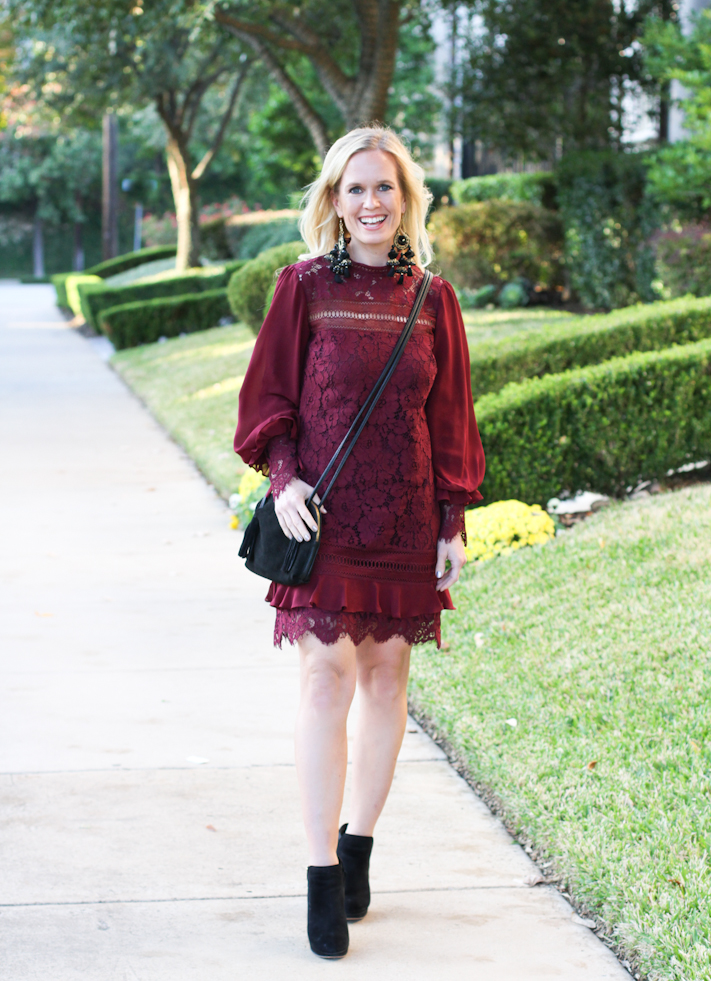 This dress is an absolute favorite!! The fabric and details of this dress are perfect for a birthday dinner, Thanksgiving or Christmas. It is simply chic. The fabric has embroidered flowers, elegant lace cuffs and sheer sleeves. I was receiving compliments all night for this dress! Best of all this dress, is relatively inexpensive! It is currently on sale or available for rent.
Because I am part of a rental program, they provide a free birthday rental, which included this dress and earrings. For someone who loves dresses, this is the perfect little gift to celebrate.
All the outfit details are linked below. Hope y'all have a fantastic day!
Live your life joyfully so,
Ashley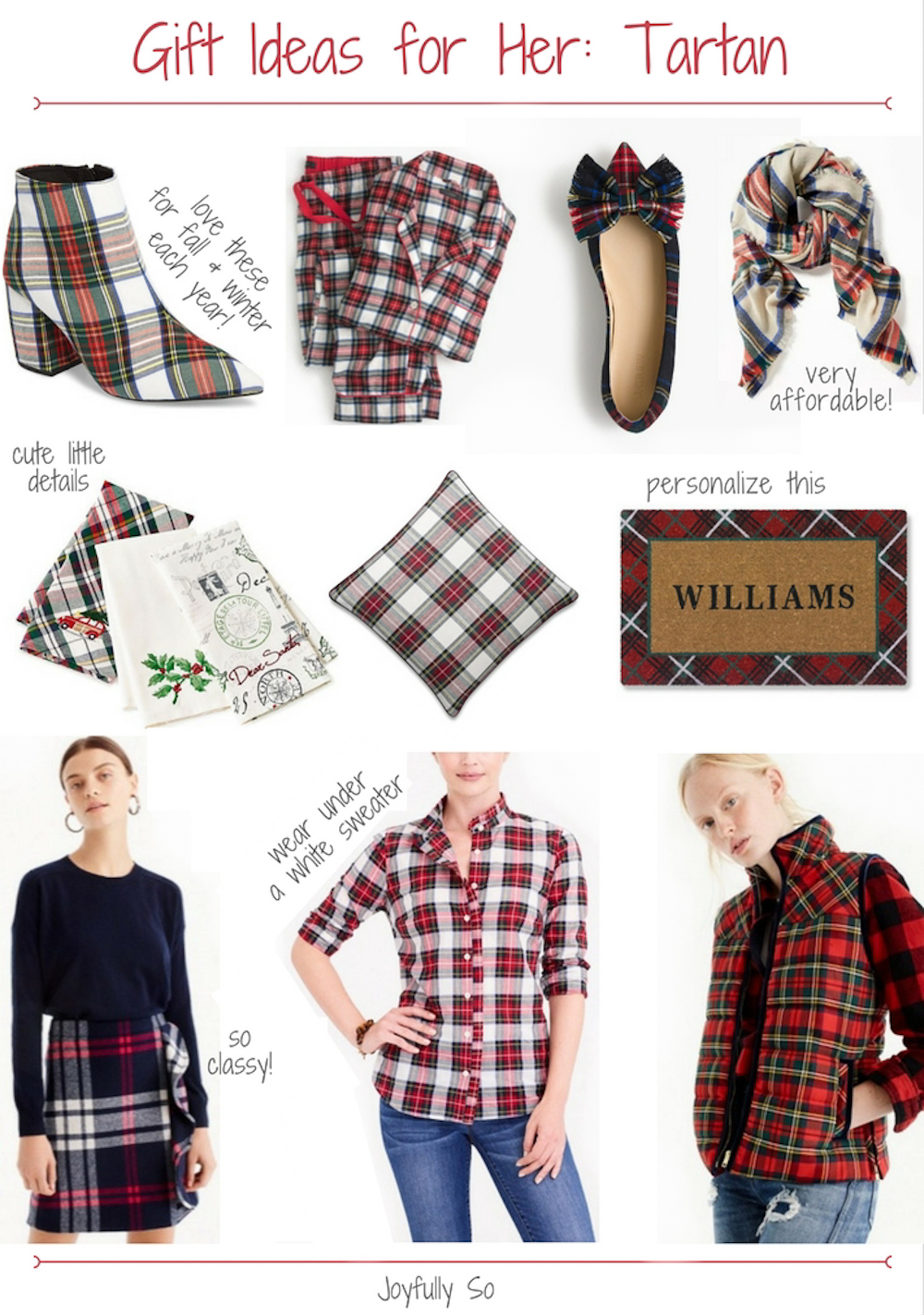 Week two of the Gift Guide Series is here! This week features tartan gift ideas for her! Tartan brings out all those traditional elements of the winter season. Historically, tartan patterns represented different regions in Scotland, but today it's become popular for the fall and winter months, especially the tartans with reds and greens. Adding tartan elements to your home and wardrobe can add a little luxe feeling, like Ralph Lauren meets Tommy Hilfiger.
I love everything about tartan. It stirs up those comfortable feelings. The tartan housewares have me ready to cozy up with a mug of hot cocoa and the clothing puts me in the holiday spirit to go sing Christmas carols.
Because tartan is a traditional style, it works for all ages and will continue to be in style for the years to come.
Gift Ideas for Her:  Tartan
Live your life joyfully so,
Ashley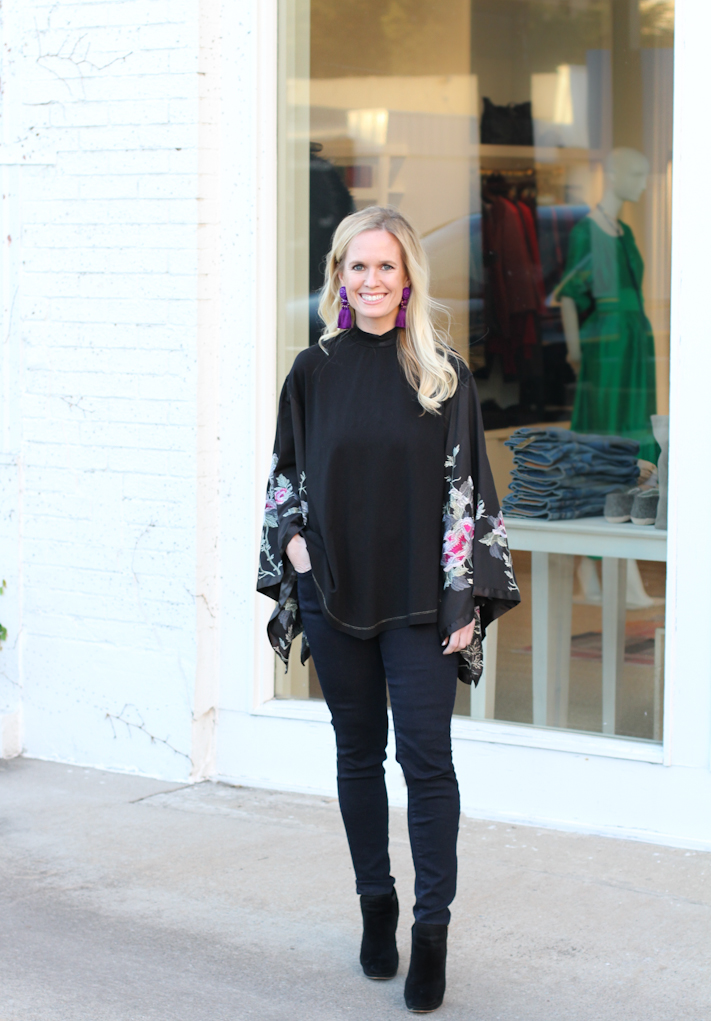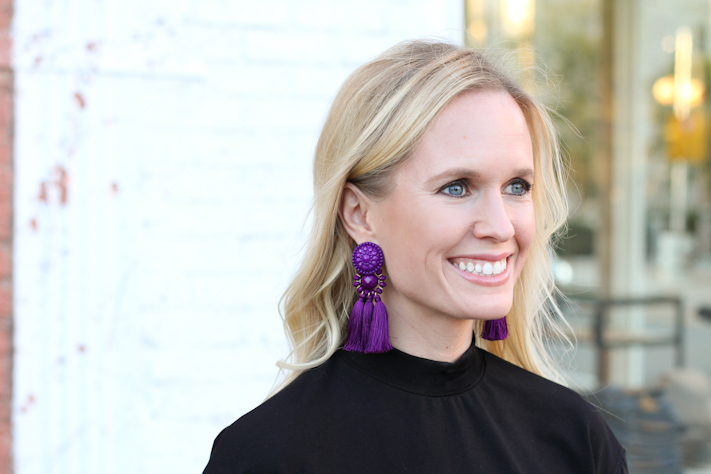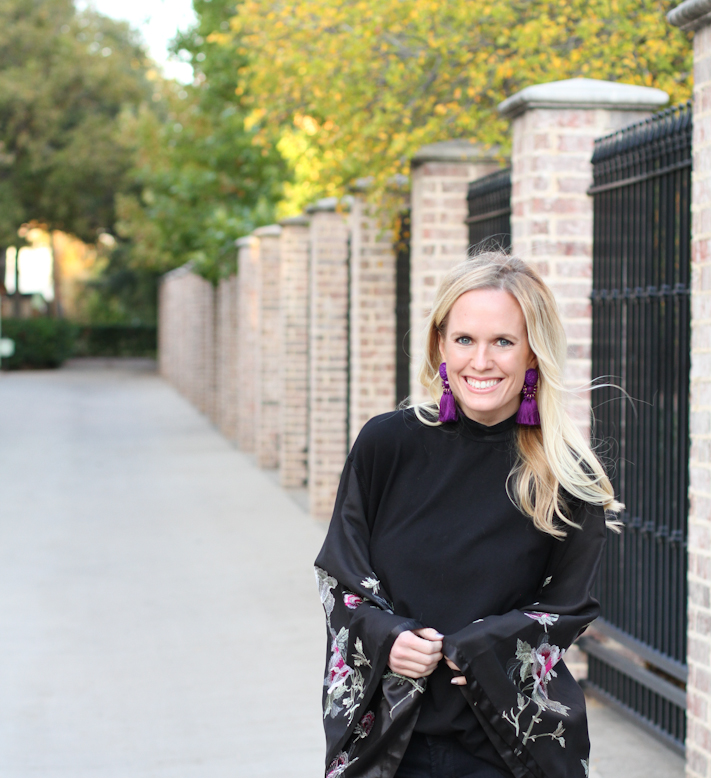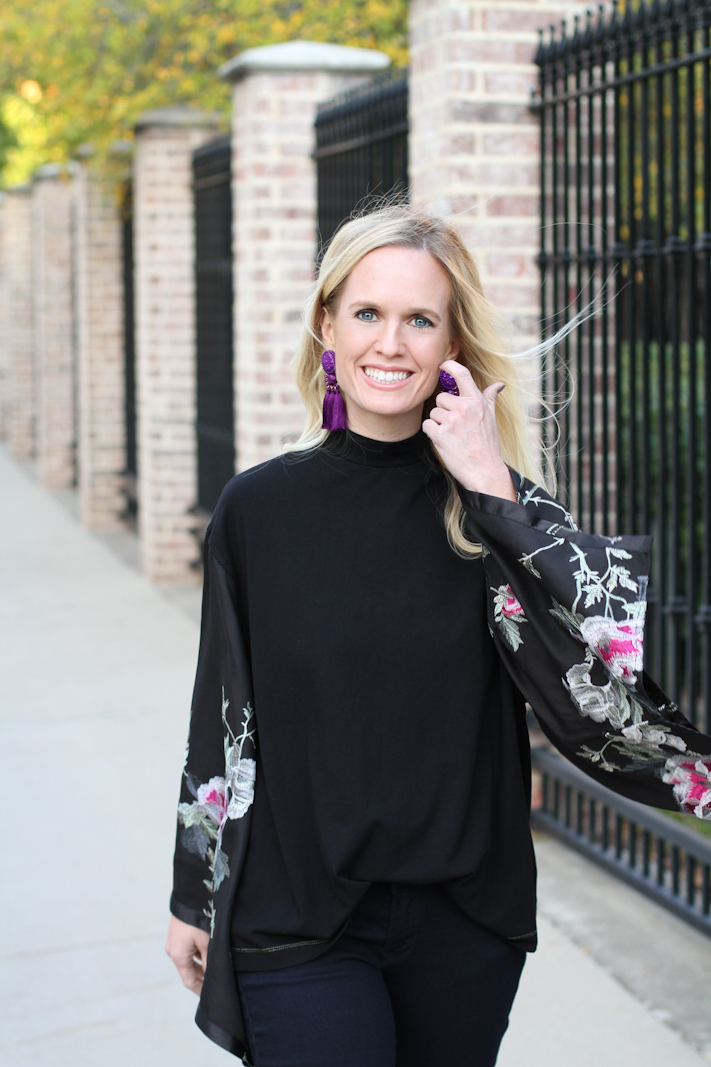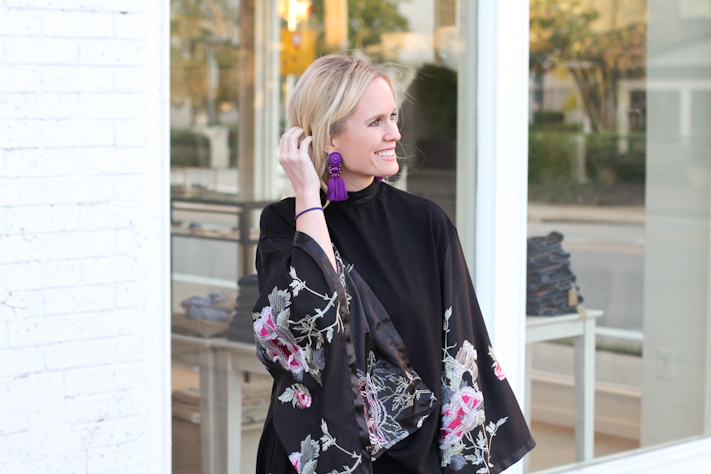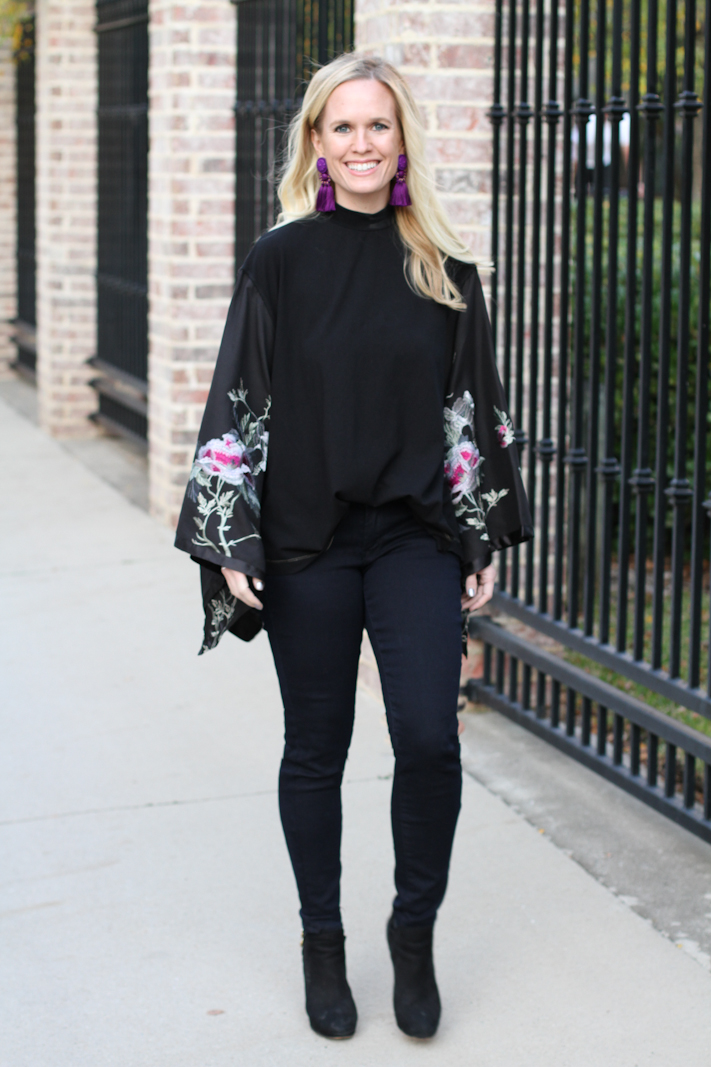 I normally love adding one or two statement pieces to an outfit. Whether it is a piece of jewelry, scarf, belt or shoes, adding something bold gives your outfit that "wow" factor. This top makes a statement with its eye-catching sleeves. The floral embroidery on the dramatic flared sleeves allow the top to do all the talking.
Dress it up or down, but let it bring out that beautiful bombshell that you are. I love the way it pairs perfectly with skinny jeans and heeled booties. The black color allows a little grace to be creative in accessorizing. I used these affordable Bohemian tassel earrings I had on hand and love the way it turned out.
The top is available in two colors, black or a fire orange. I rented the black version as part of a complimentary birthday credit through a rental company. They provide a $50 gift towards any rental if you subscribe to their $30 annual plan that provides free shipping and insurance on any rental. Perfect way to celebrate in style!
Live your life joyfully so,
Ashley
Outfit Details: 
Welcome!
Joyfully So is a resource for lifestyle, food, fashion, DIY and adventure.