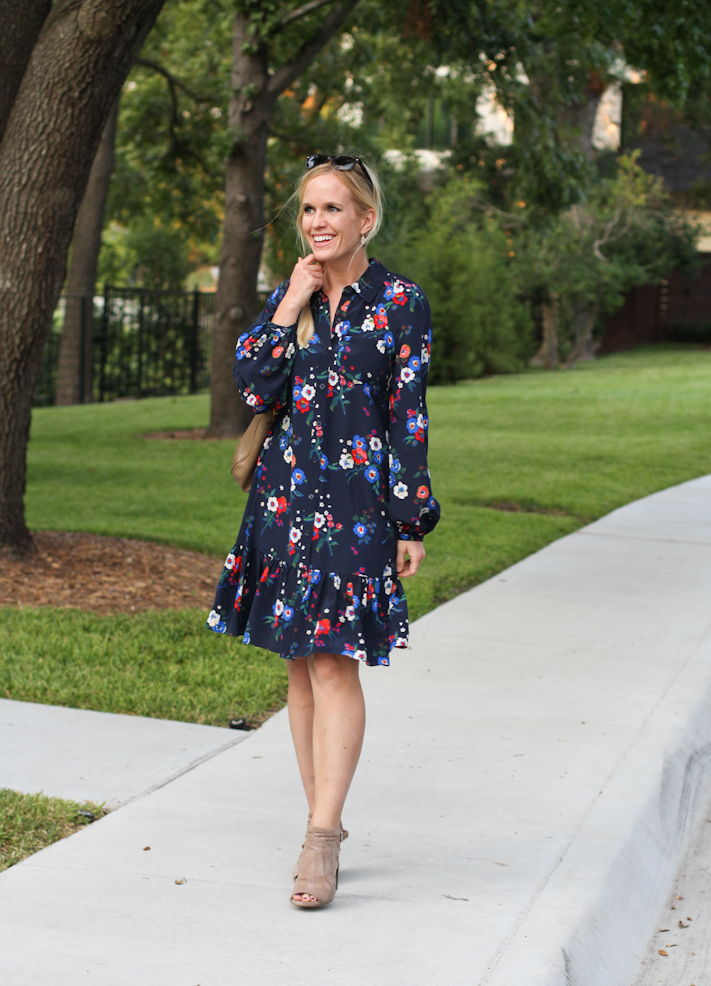 When my brother got married a couple weeks ago, I knew I needed a couple of dresses for the events. Rather than buy a few nice dresses that I may not wear often, I normally rent from Rent the Runway. Most people are familiar with Rent the Runway, but what they don't know is that it's usually cheaper to join the month subscription program, Unlimited, for one month than rent two dresses. Plus you can wear several other items during that month!
How does Unlimited work? With a flat rate monthly fee, you get to choose three designer pieces from thousands of dresses, skirts, sweaters, purses, etc… Keep them as long as you want, then return. Once they receive your returned items, you choose three new items and repeat the process.
I love this program because I get to wear the season's latest trends! Today I'm sharing five hot fall dresses that pull in all the best styles of the season.
Because all of these pieces are designer labels, they are expensive to purchase individually. I have five hot fall looks that I rented through the Unlimited program, and shared links for renting them individually, purchasing them and an affordable similar item in stores.
5 Trendy Fall Dresses To Rent Or Duplicate
Gabriella Dress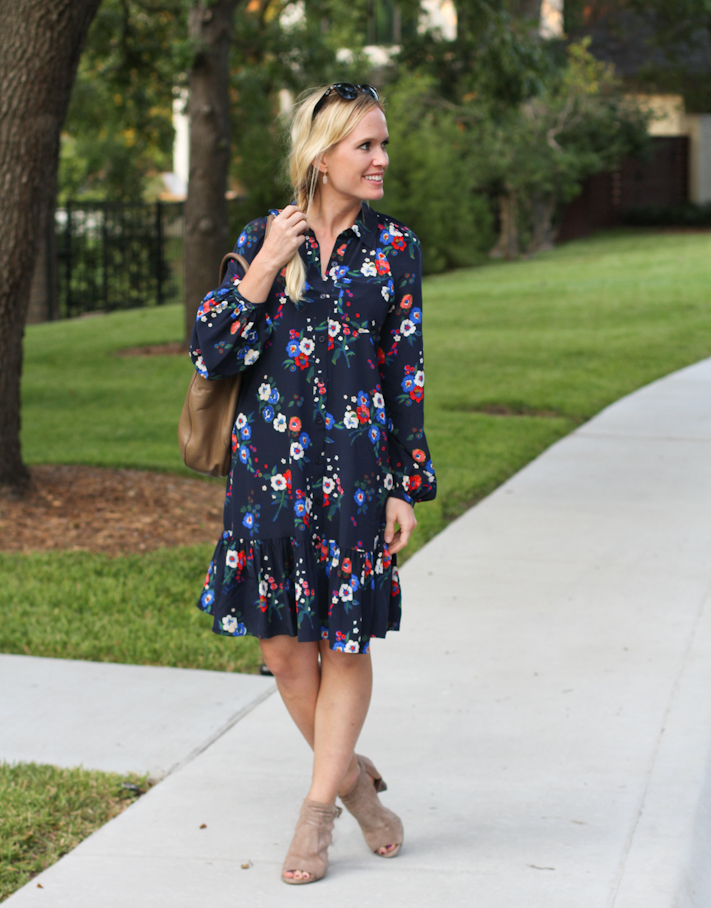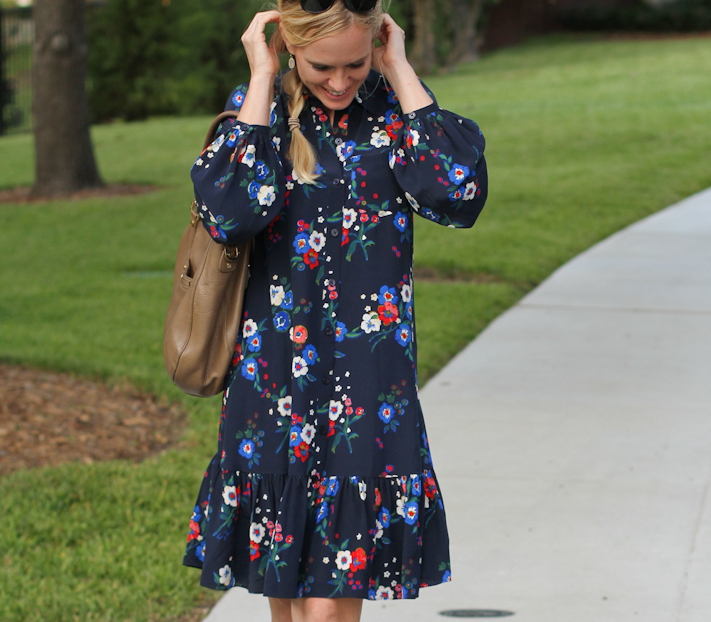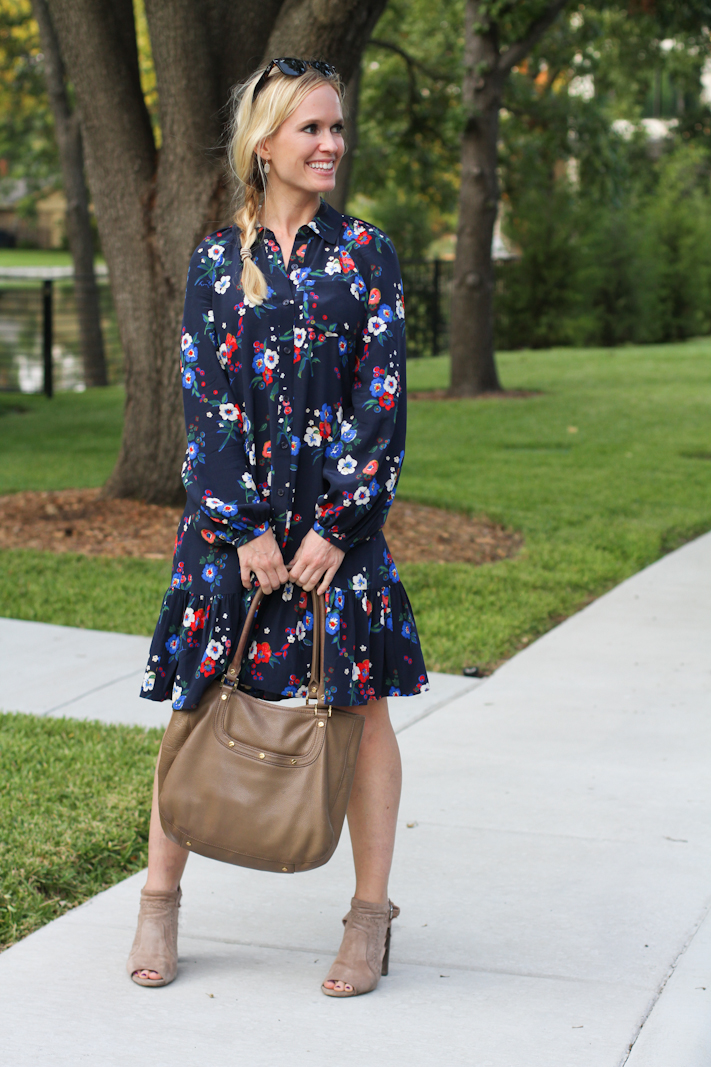 Hello designer dress! The silky fabric with oversized fit make you feel like you are walking weightlessly. The drop waist and feminine hem add cute details. I wore this on a girl's birthday party roadtrip because it was comfortable for the car but cute enough for pictures. Or maybe it was just because it hid my belly after it was filled with cupcakes – the icing on the cake.
Gabriella Dress:  Rental | Purchase | Affordable Similar
Caterina Dress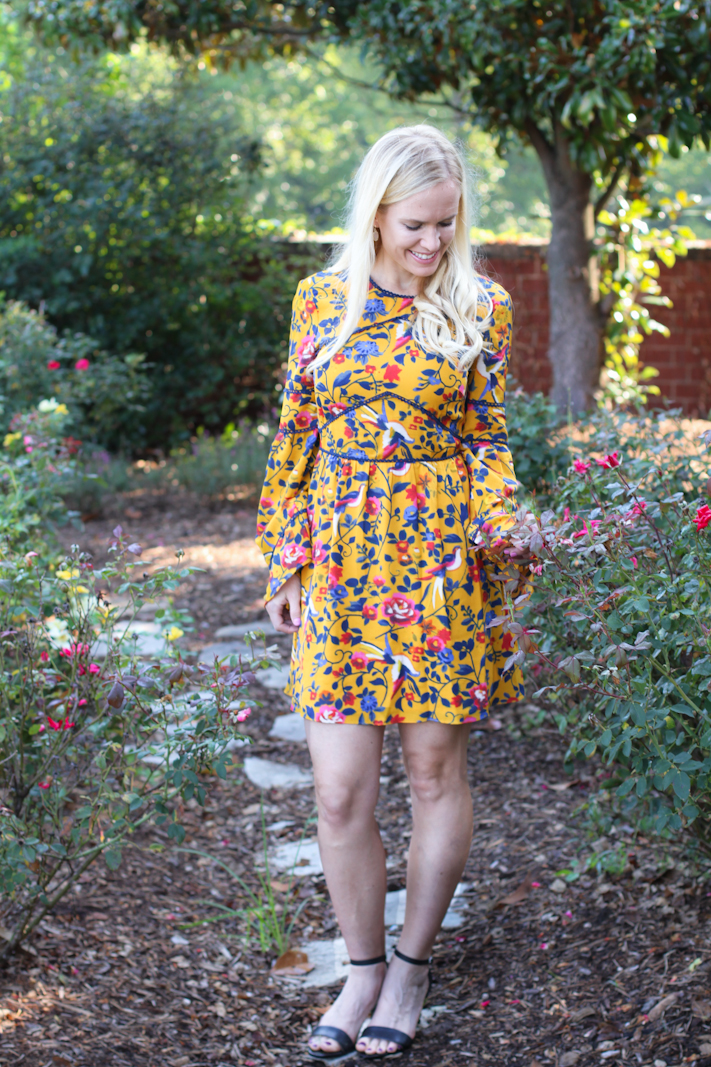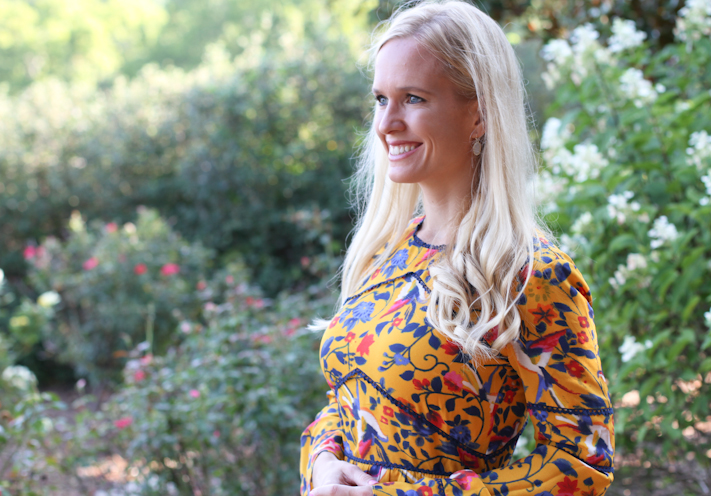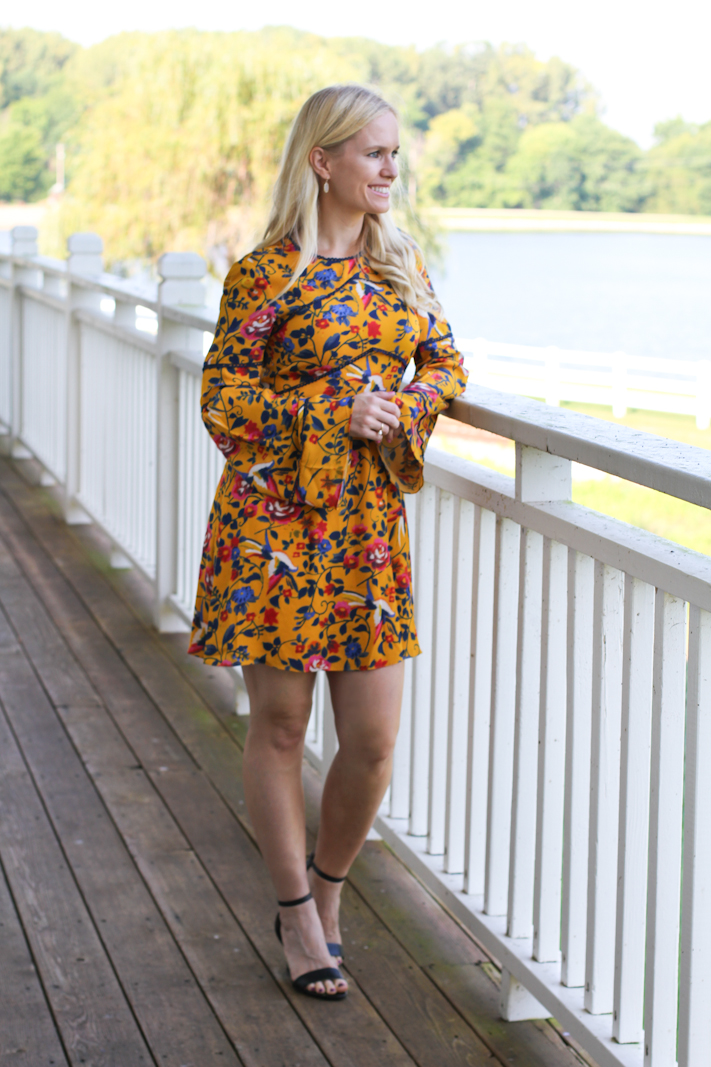 Boho meet kimono. As of today, every person that has rented this dress has given it a 5 star review. The eccentric print stands out among the crown. The bell sleeves balance out the slimming waist to create a nice curve appeal. Flower power.
Caterina Dress:  Rental | Purchase | Affordable Similar
Mother of Pearl Dress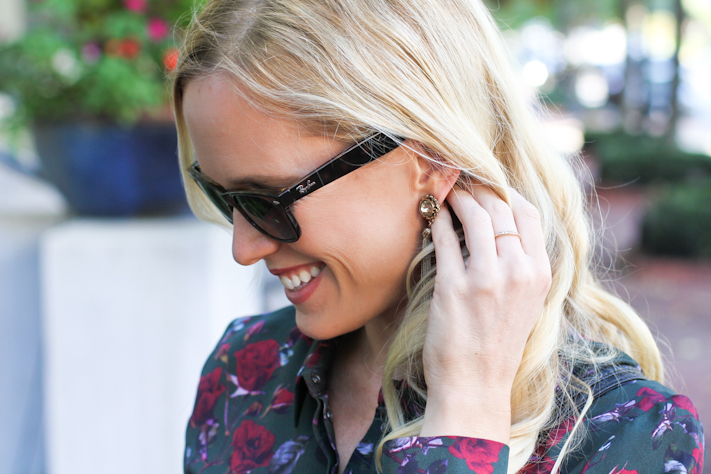 These colors though! Does this not scream fall? I can't get enough of this rich floral print and the romantic details. When I rented this, I think I wore it everyday because it's very versatile and can be worn for everything from errands to church to date night. It scores a 10/10 on the comfort scale. I would love to see it with burgundy accessories!
Mother of Pearl Dress:  Rental | Affordable Similar or Here
Ultralight Dress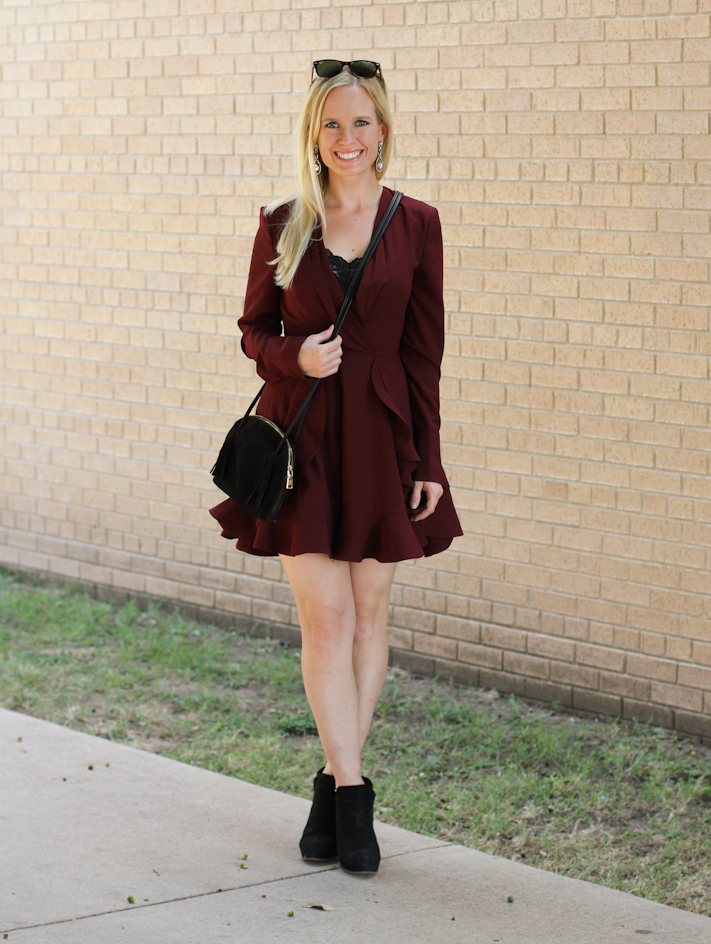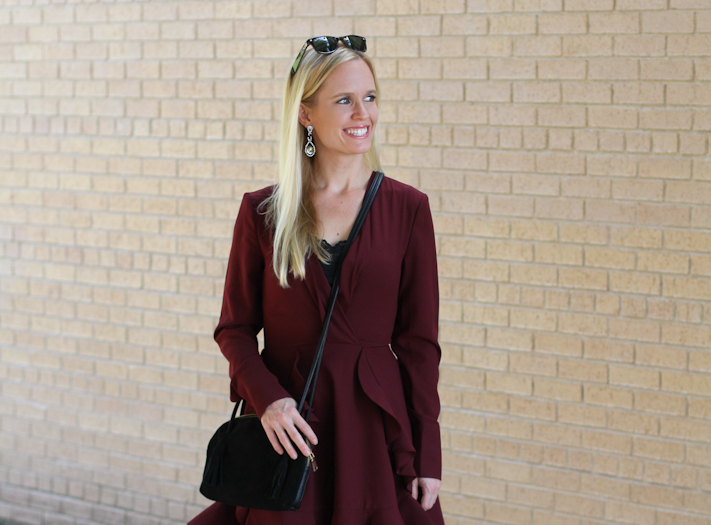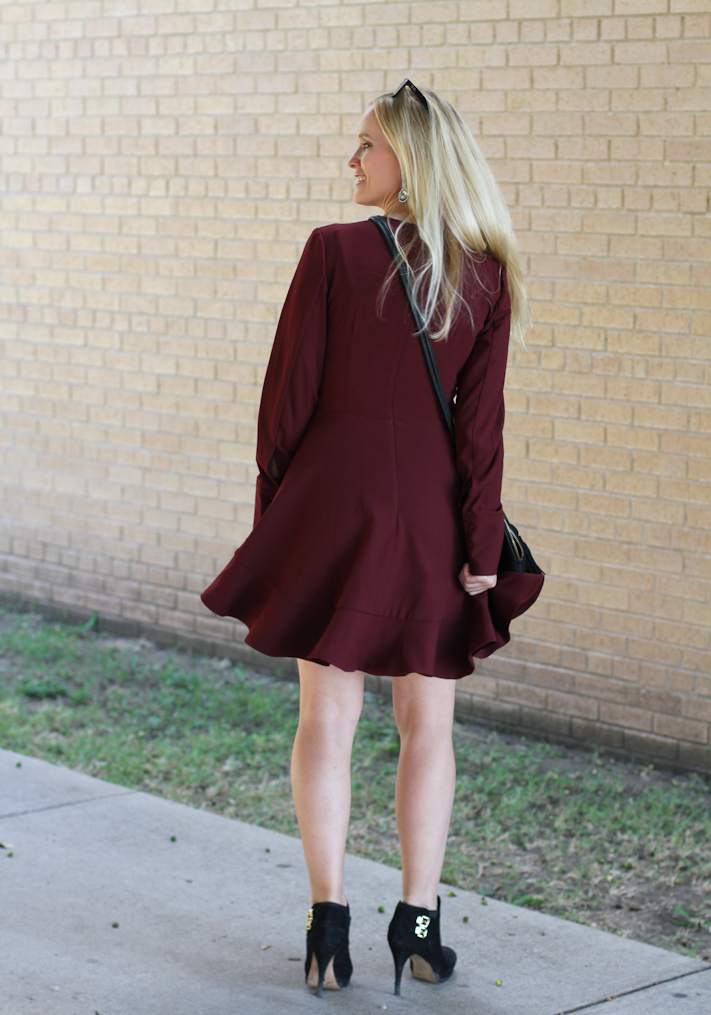 This dress reminds me of the popular blazer dresses out this fall, but with a little more fit and a lot more flare. I love the ruffled skirt! It does run a little on the shorter side and features a deep V neck (I'm wearing a camisole underneath), so it's more of a night dress.
Ultralight Dress:  Rental | Purchase | Affordable Similar or Here
Colorblock Rodin Dress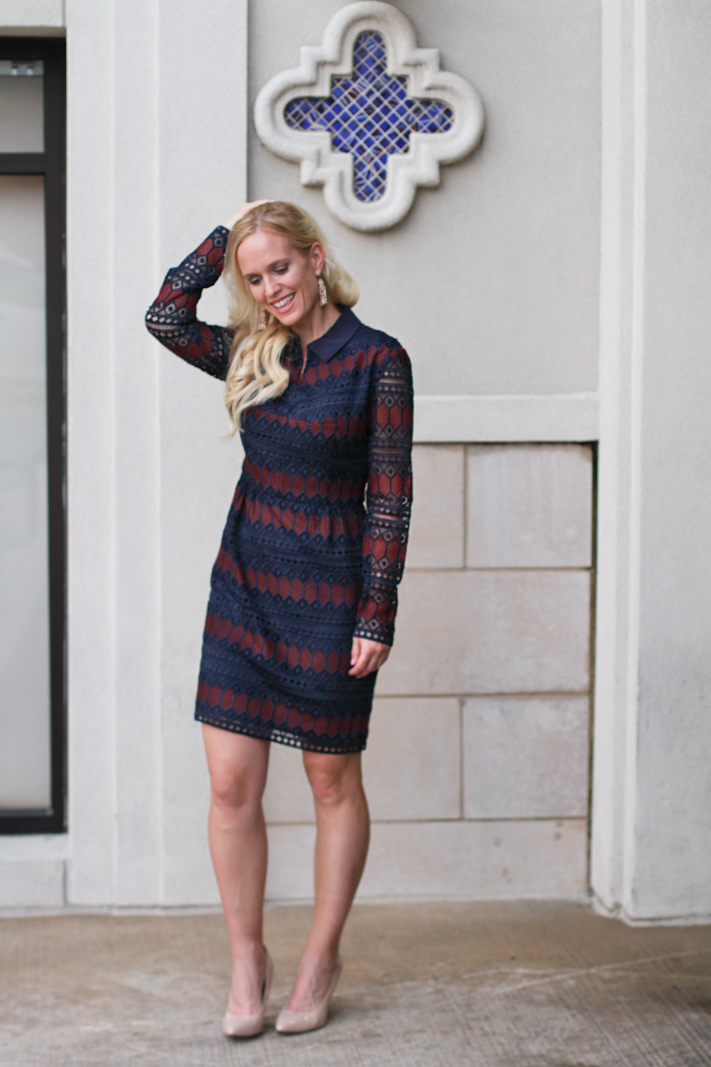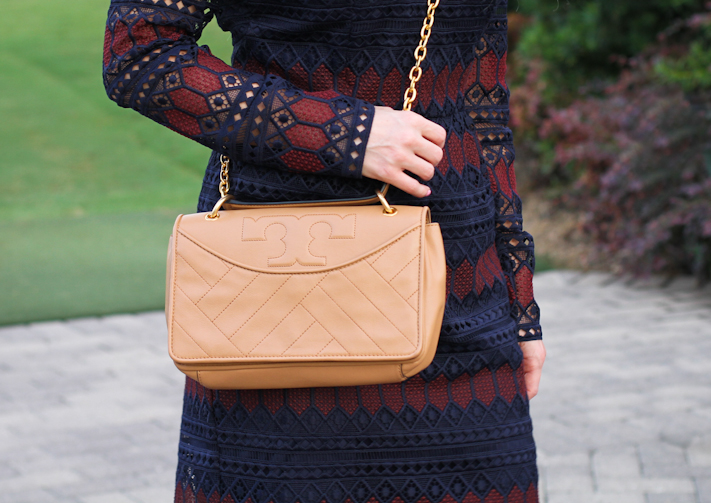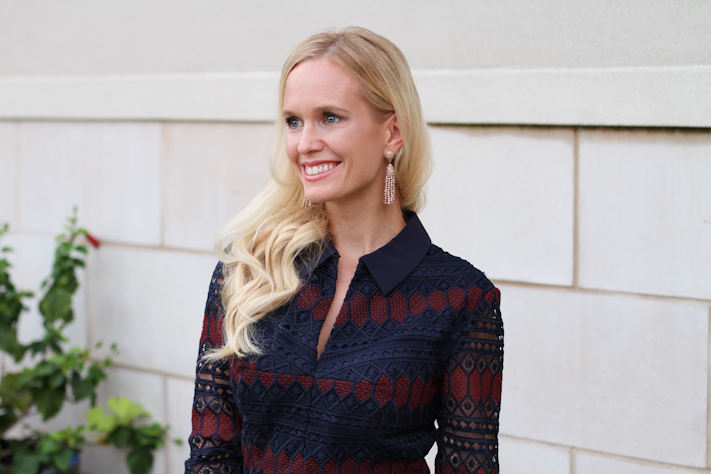 This dress is so classy but fashionable and unique at the same time! The color, pattern and fabric will win major style points. I would wear this to work on repeat if I worked an office job, but instead I wore it on a little celebratory day. It was one of the hardest dresses to return.
Colorblock Rodin Dress:  Rental | Purchase | Affordable Similar or Here
To sum it up, I love the styles that this fall brings. Deep, rich gemstone colors, floral patterns, lace and silky fabrics are all hot trends this season. If you don't want to invest in the trends, Rent the Runway is the way to go for events or just as a little treat to yourself – my guilty pleasure.
This post is not sponsored by RTR, it does have affiliate links which may bring a tiny commission to keep this blog running, but it is truly just my own opinion of how much I love Rent the Runway and the Unlimited program! If you are new to Rent the Runway, this link will help you get 20% off your first rental by entering code FIRST.
What are y'all up to this weekend? This weekend I am off work. Friday I will be at a women's conference with a complimentary mani-pedi, lunch and lectures. Saturday we are heading out to Fort Worth for the local Iron Skillet football game where TCU and SMU compete for bragging rights of the Dallas-Fort Worth metroplex! Hope y'all have a wonderful weekend!
Live your life joyfully so,
Ashley
Rental Details:

Welcome!
Joyfully So is a resource for lifestyle, food, fashion, DIY and adventure.