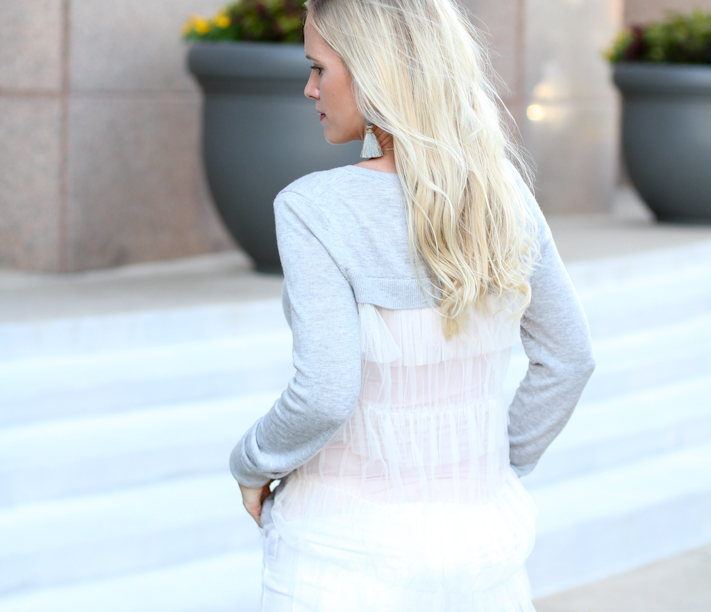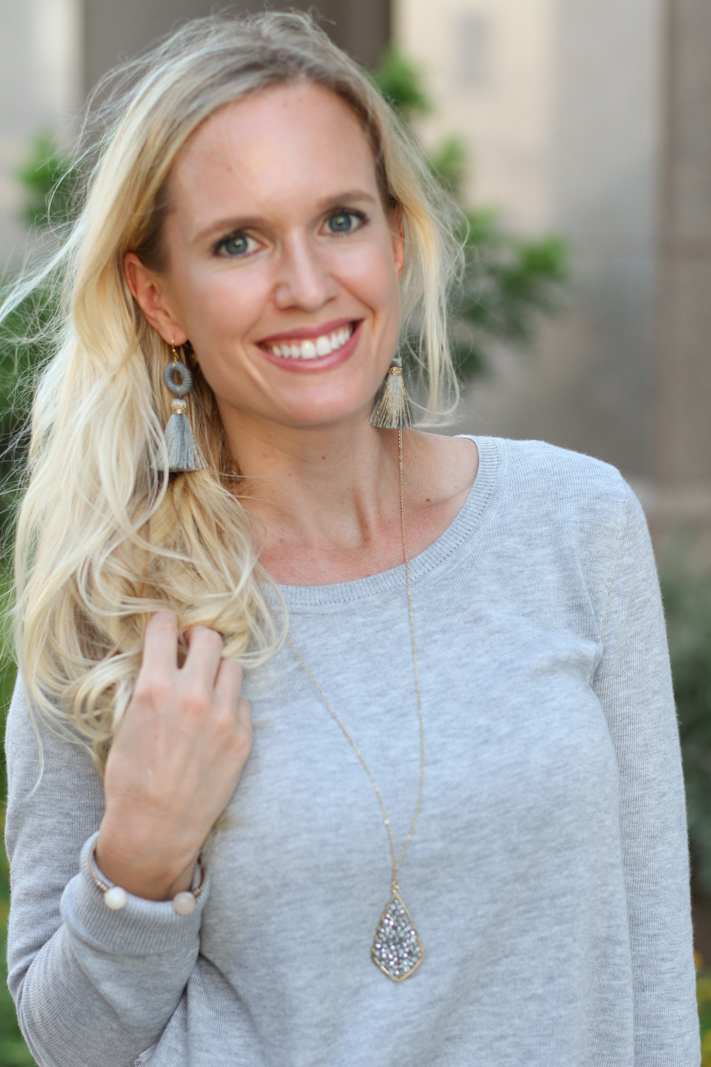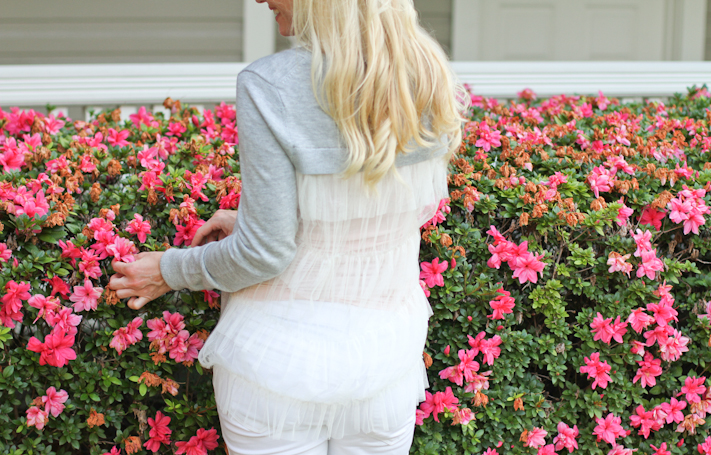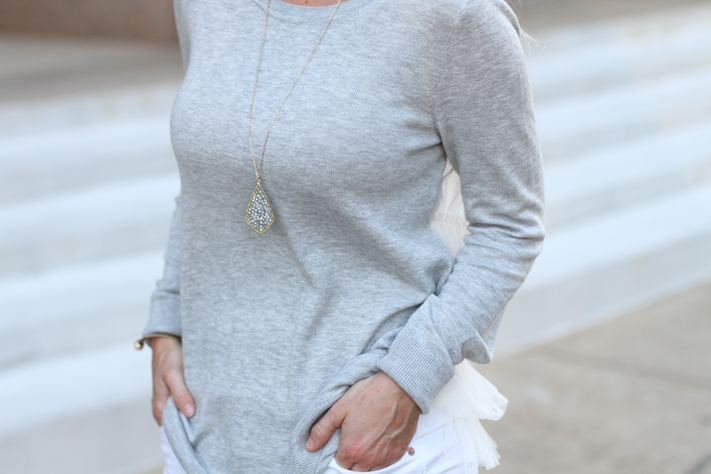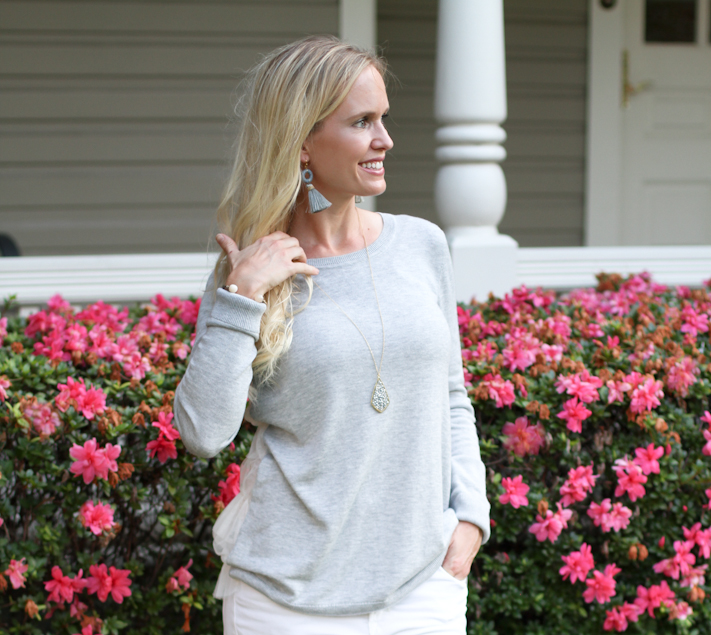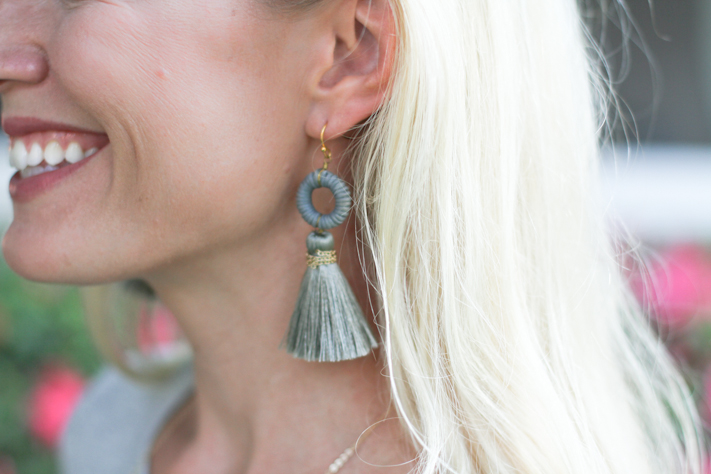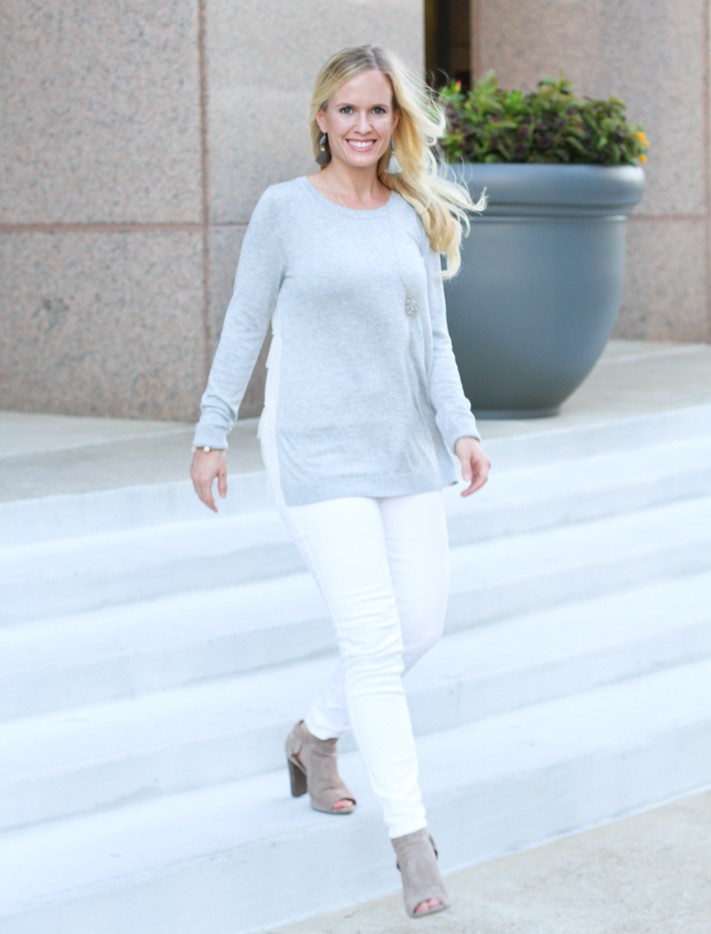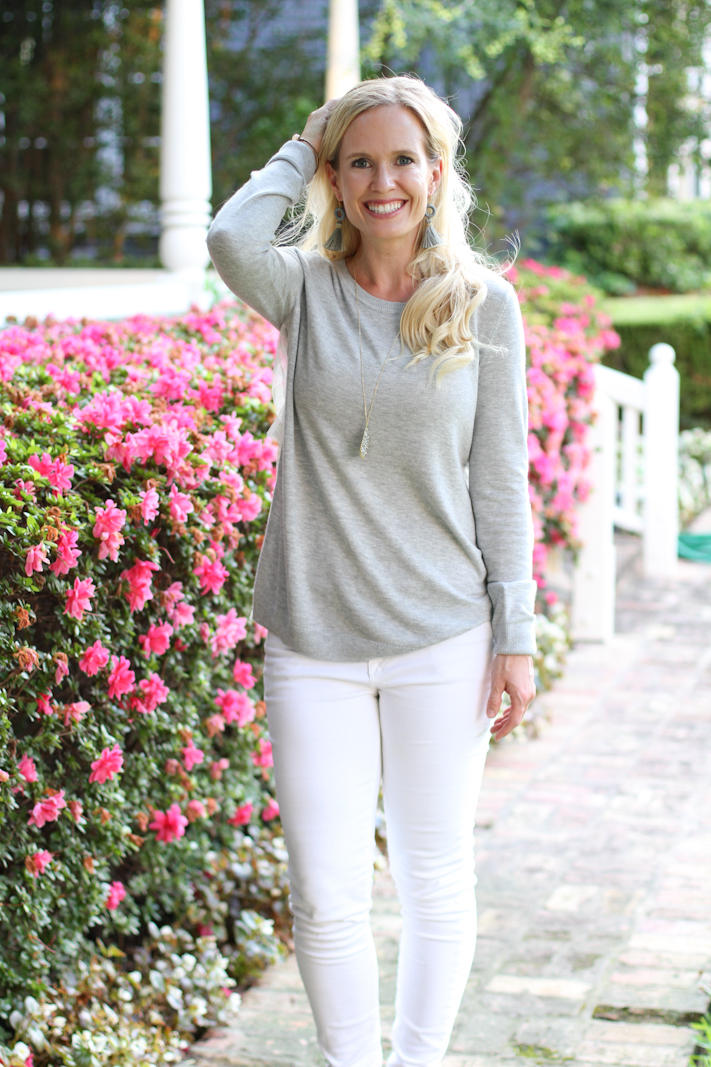 With sweater season approaching in the next couple months, this sweater is the perfect transitional piece between summer and fall. The ruffled, transparent tulle sets it apart from usual sweaters and adds gorgeous, romantic details. Pair the sweater with a cami (I'm wearing nude colored) or a neutral bandeau. The sweater fits a little larger (I'm wearing XS for sizing reference).
For summer/early fall I love this gray heather. It's light and dreamy. In the late fall and winter months I can picture myself in the other color this sweater comes in, a deep burgundy with black tulle. For a limited time, these sweaters are both on sale!
As for accessories, since the front is plain and solid colored, let's dress it up and have fun! I LOVE these tassle earrings and will be wearing them frequently this coming fall. They are a mix of new and vintage. Surprisingly they are lightweight despite their dramatic effect.
A long necklace adds a little shimmer to the front. Mine is getting close to selling out, so there are similar options here or here.
This week will include a lot of house improvements, including one beautiful cosmetic upgrade! The big project won't be completed for awhile so stay tuned.
I hope y'all have a wonderful, relaxing day.
Live your life joyfully so,
Ashley
Outfit Details: