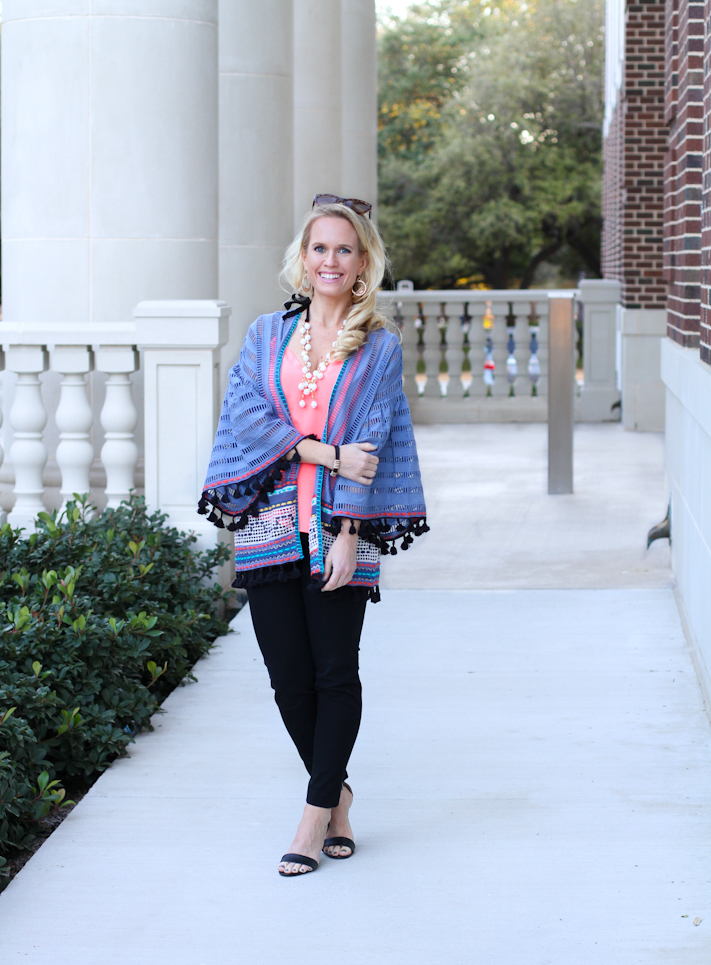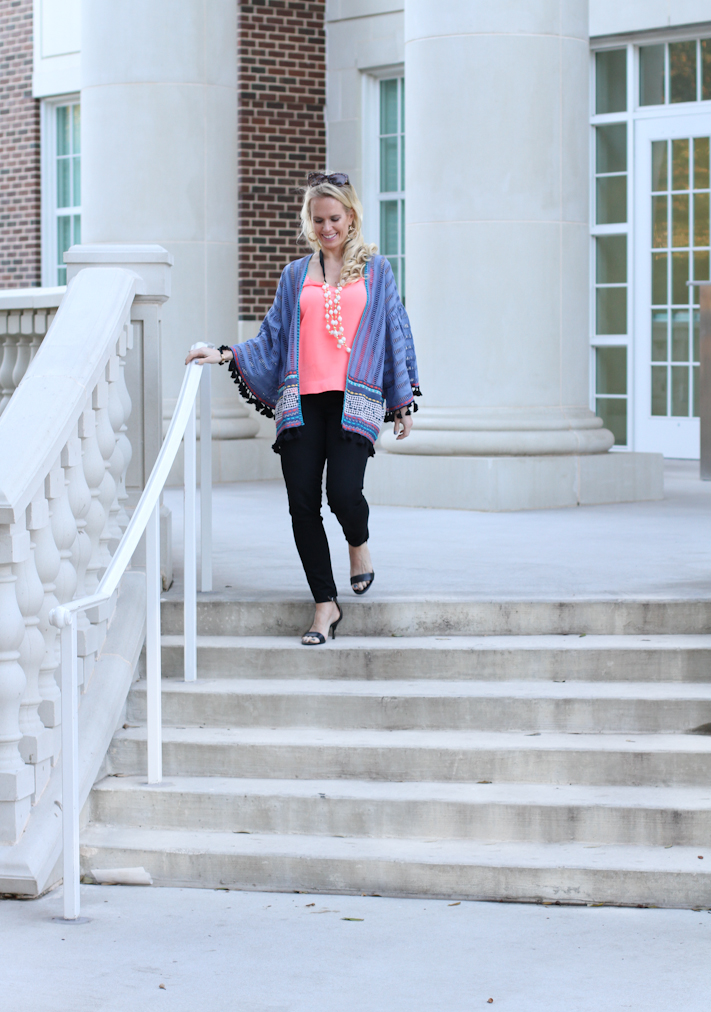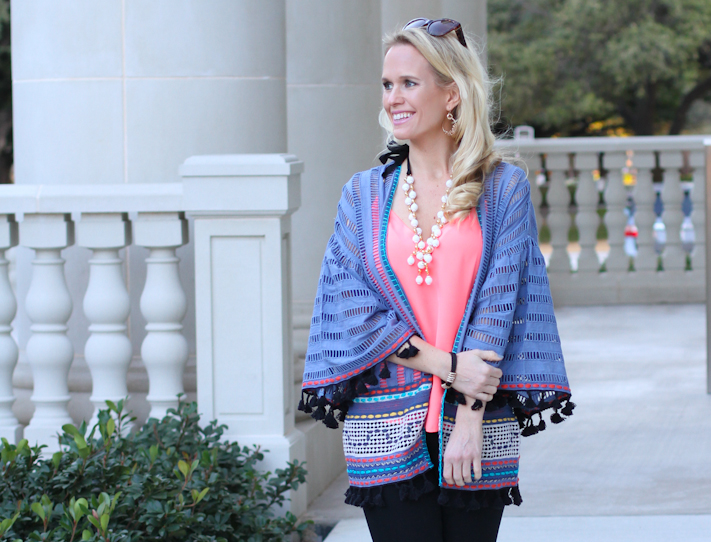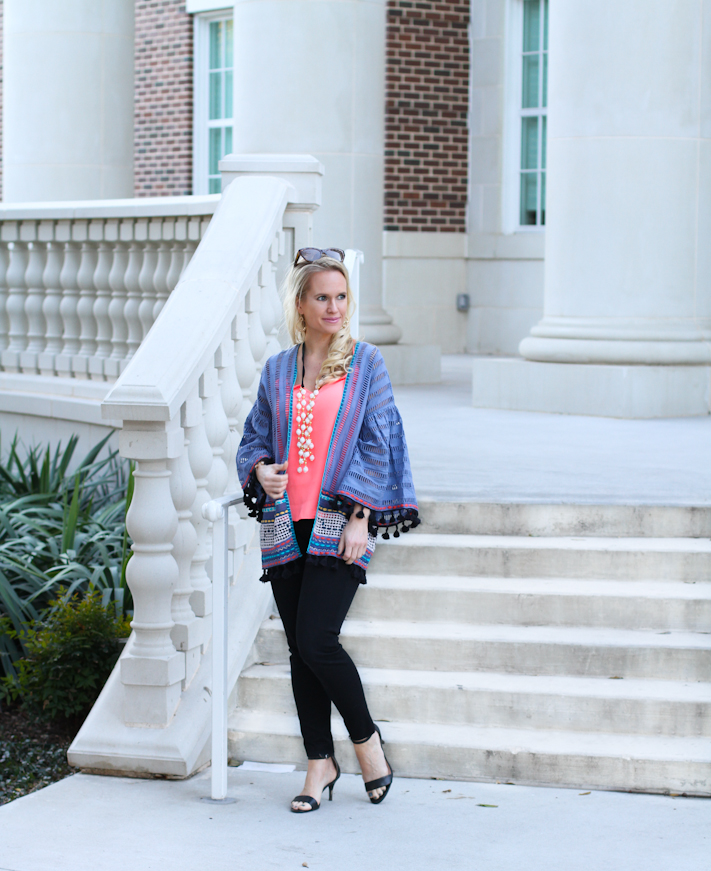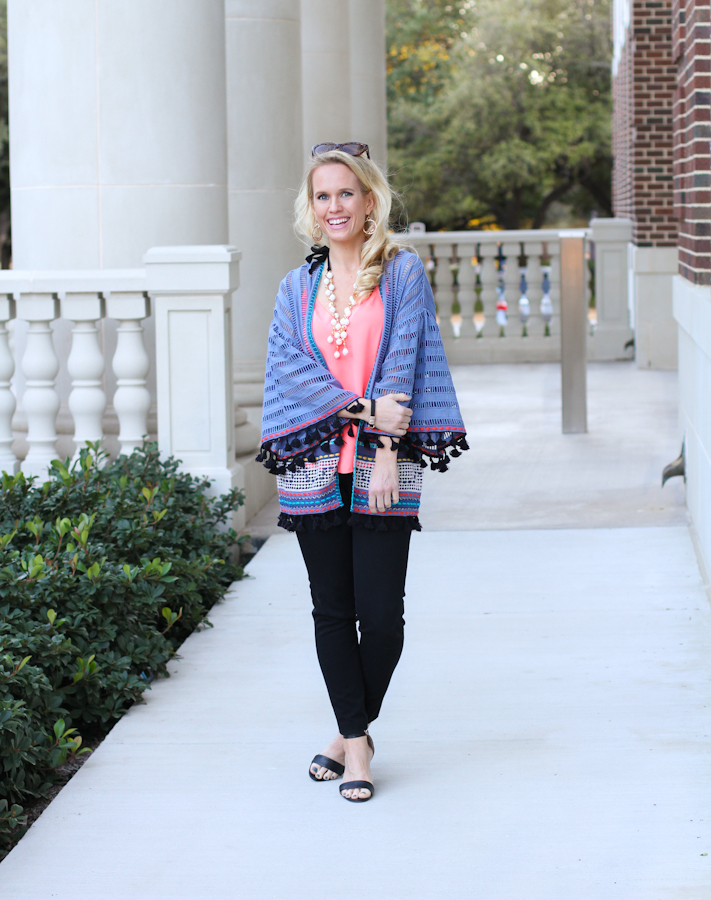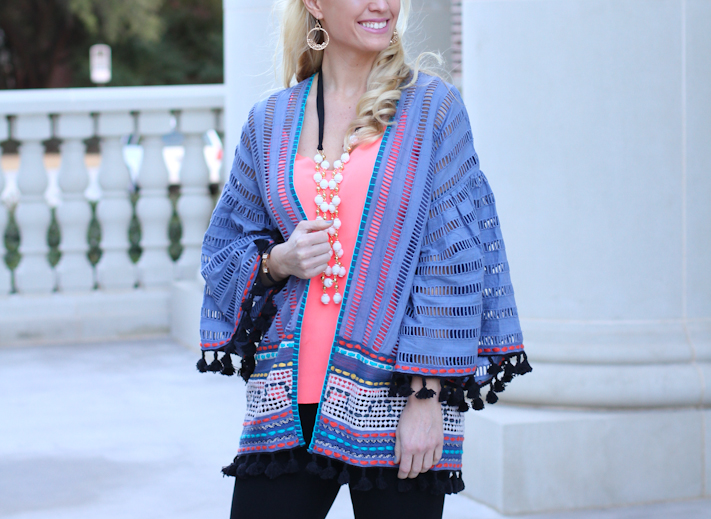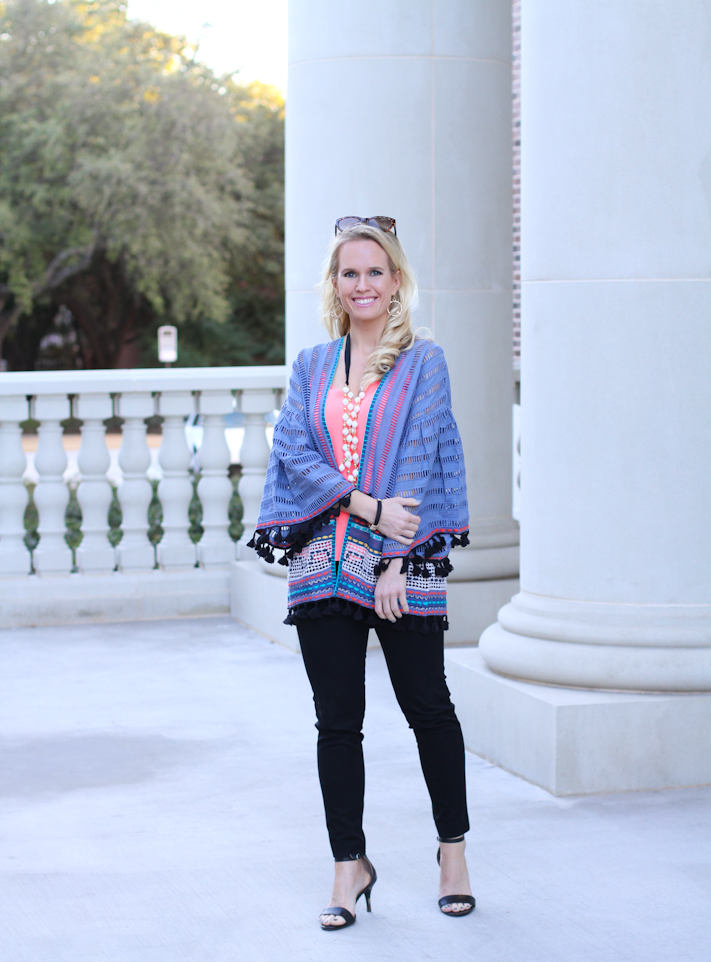 Hi friends! Sending love from Dallas while watching the Grammy Awards! I love seeing my favorite music artists perform at the ultimate music event of the year. The collaborations between artists of different genres and generation are so special – who would expect Miley Cyrus and Elton John would be on stage together? That's the beauty of music.
We had the best weather this weekend so it was the perfect opportunity bring out this vibrant Bohemian kimono. Bring out the margaritas and limes, y'all this kimono is a party! The blues, reds, yellow and oh-the-tassels! The colors may feel like spring, but there are enough black threads to mix this into the cooler months as well. Bring it out all year round to add a little confetti to your wardrobe.
This kimono pairs well with long sleeve solid shirts, just as well as peanut butter and jelly go together. Or style with a black cotton dress and tie a belt around the waist. Since the weather was peachy, I was excited to wear this Bohemian kimono with a pink camisole and heeled sandals.
I hope y'all have a wonderful week! Hope to see you back soon!
Live your life joyfully so,
Ashley
Outfit Details: 
SaveSave
SaveSaveSaveSave