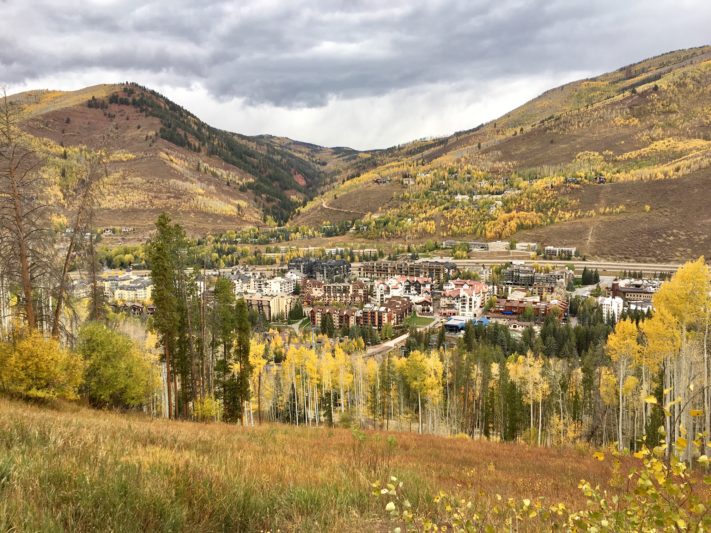 For as long as I can remember, fall has been a favorite, magical time. The crisp breeze, colorful leaves, smell of pumpkins, and the sounds of the marching band drums getting the crowd pepped up for the football game. The autumn months seem to fly by during this time and before we know it, winter arrives. In order to put life in the slow lane for a few days and enjoy the autumn landscapes, my boyfriend and I flew out west to experience Colorado in the fall.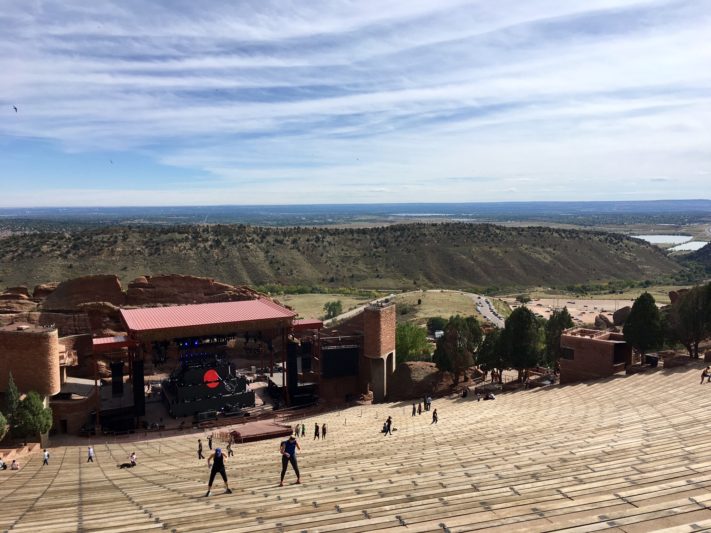 We flew into Denver and on our way out to the mountains we stopped at Red Rocks Amphitheater. It was incredible to see a structure that was built on natural elements! When there aren't concerts at Red Rocks, a lot of people are there to exercise and take advantage of the hundreds of stairs while overlooking beautiful scenery.
Next stop was Beaver Creek! We stayed in Avon, five minutes from Beaver Creek, at the perfect little hotel villa with all the essentials for our trip. Avon has a few restaurants, shops and a grocery store – plus it is much cheaper than the resort villages, like Beaver Creek and Vail, that are 5-10 minutes away.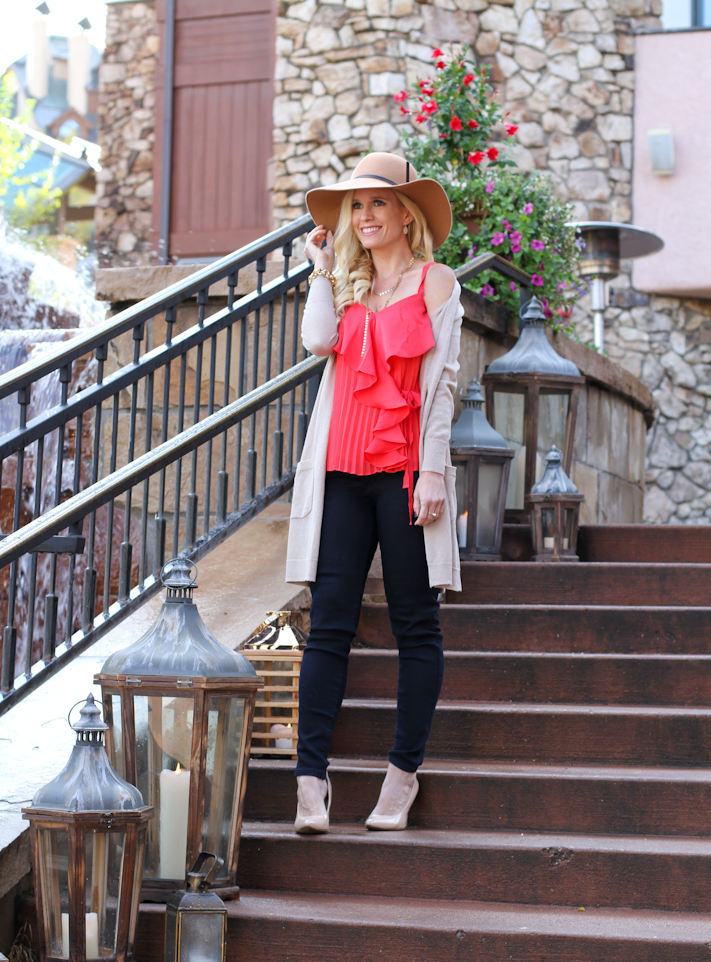 Cardigan | Ruffle Tank | Necklace | Jeans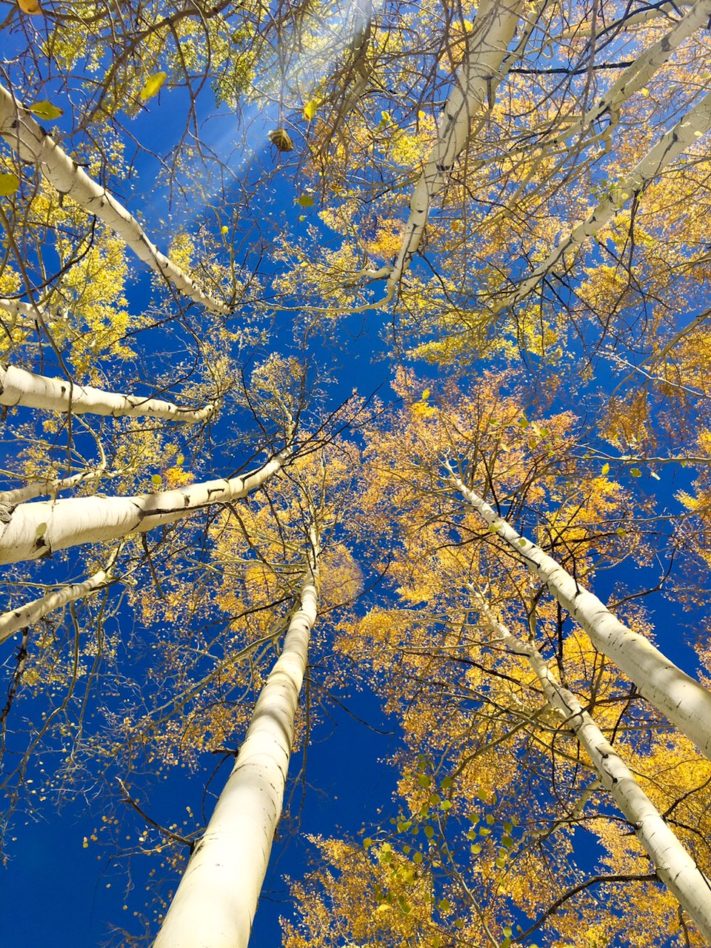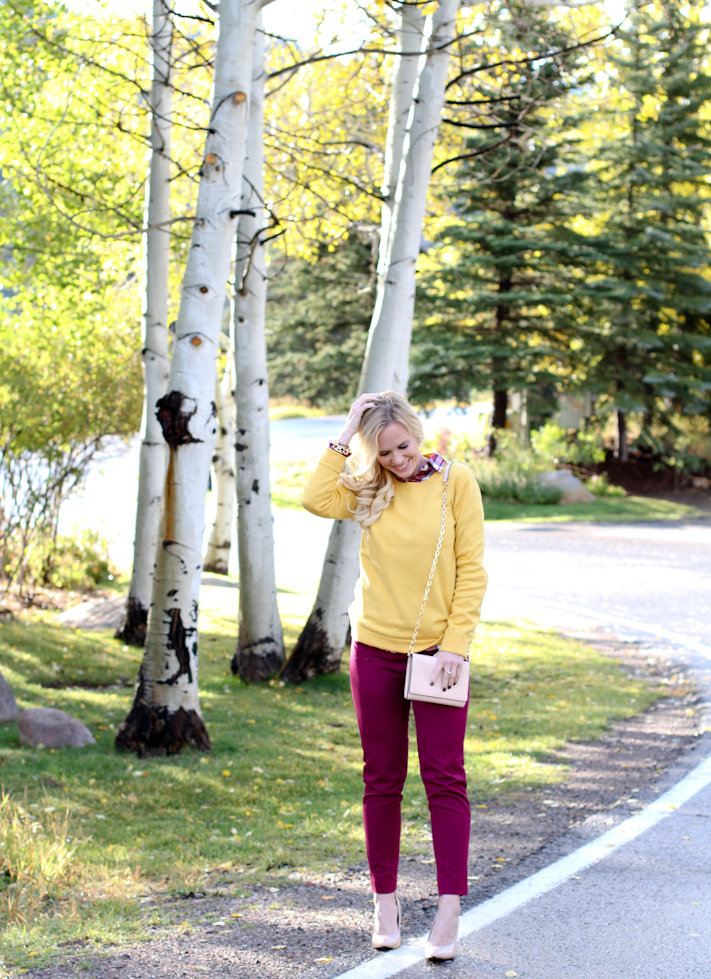 Sweater (comes in several colors) | Similar Flannel | Similar Pants
We did a ton of hiking during our trip. Our first day hiking was in Vail, where the mountain is utilized for hiking and biking in the summer and fall. A couple of the gondolas at Vail are open at an additional fee if you want to visit the top of the mountain. Or you can follow the maps and hike up, down and across the mountains for free. The views were unbelievable!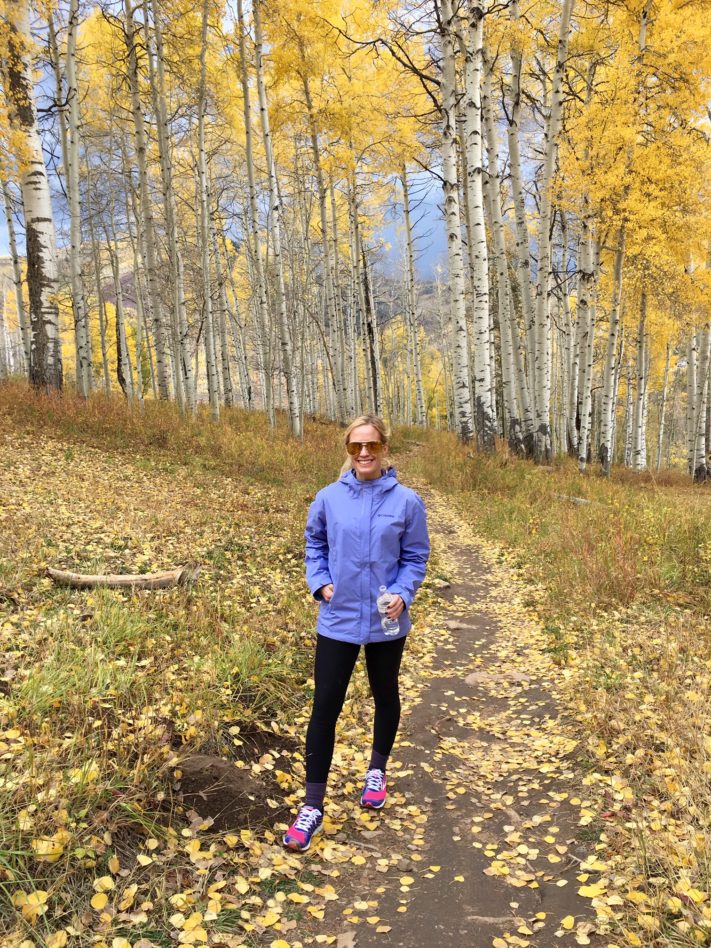 Similar Jacket | Leggings (the best slimming leggings!)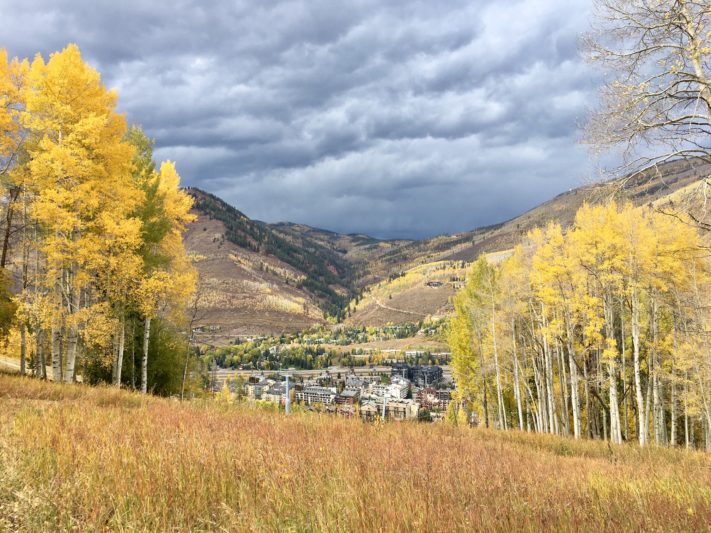 During our stay it was Vail-Beaver Creek Restaurant Week, which offered several delicious specials at $20.17 and ran the end of September and early October. Our favorite was a restaurant that offered a wine gift card half off. The wine card worked for a serving machine that functioned similar to a vending machine. You choose the wine, set the pour size and return when you are ready for more wine. It was a fun way to sample several different wines, and we had so much money on the card that we ended up making two trips out of it.
After experiencing fall sweater weather, we woke up to a winter wonderland! There was a dreamy blanket of snow that painted the mountain – memories so beautiful that I will always cherish them!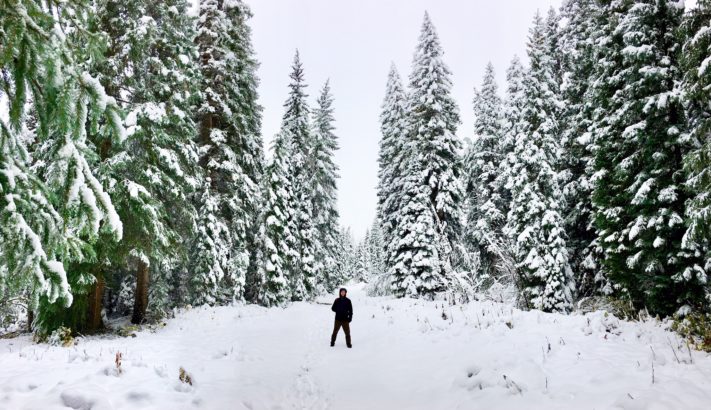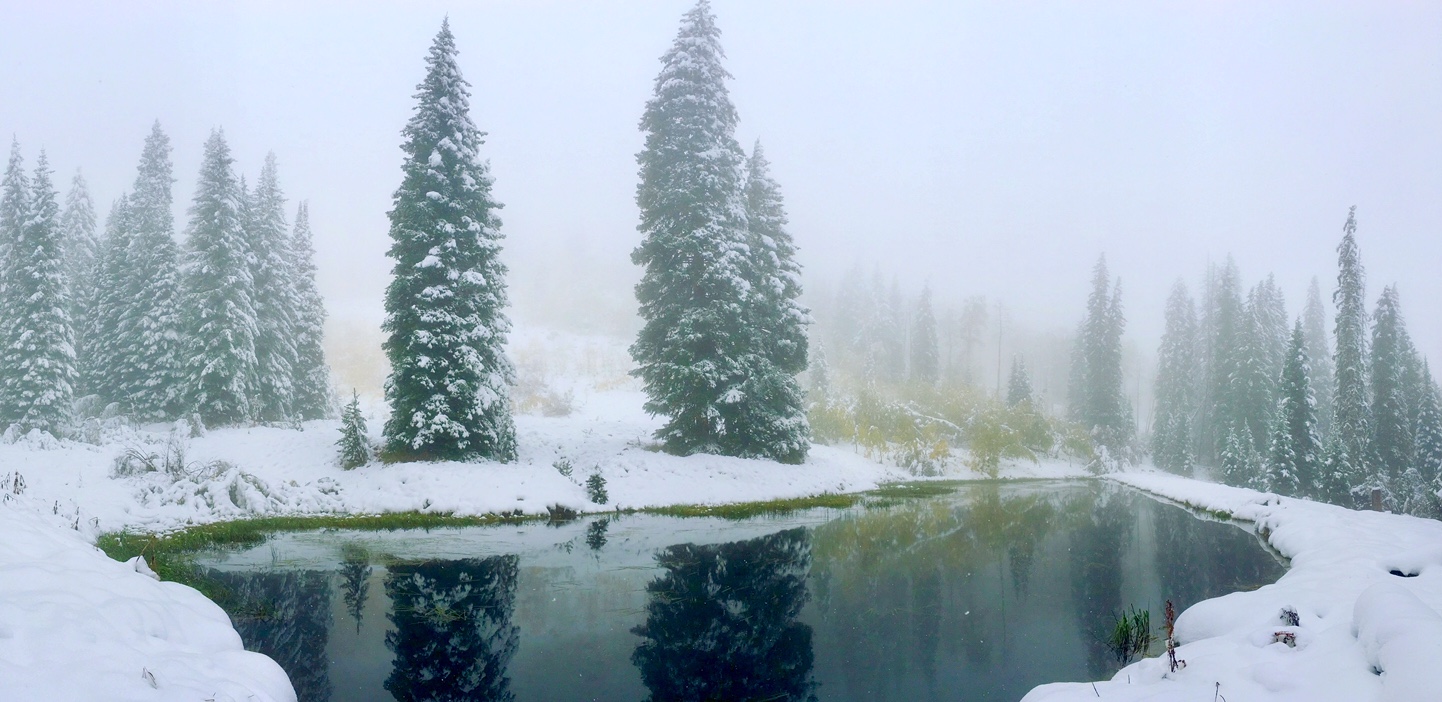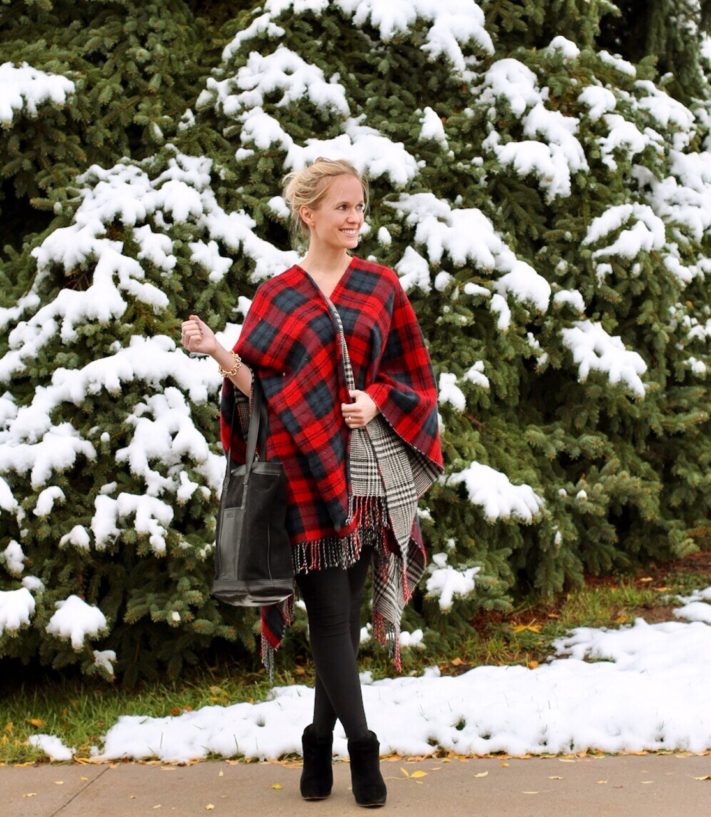 Similar Poncho | Leggings | Tote
Overnight a lot of the snow melted on the lower half of the mountains, so the remainder of the trip was a mix of fall leaves and snowy mountain tops. During our hikes, I kept stopping to embrace the fresh air, smell of Christmas trees from the pines and vibrant colors.
Our favorite hike was Booth Falls trail, pictured in the next 4 pictures below. We also recommend hiking Vail Mountain and Beaver Lake Trail.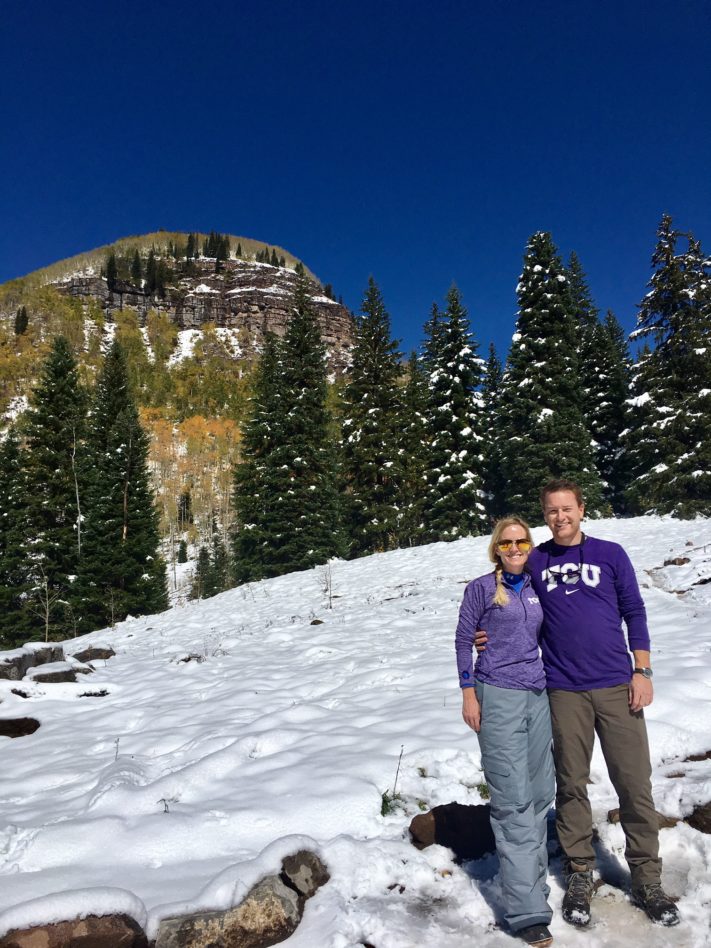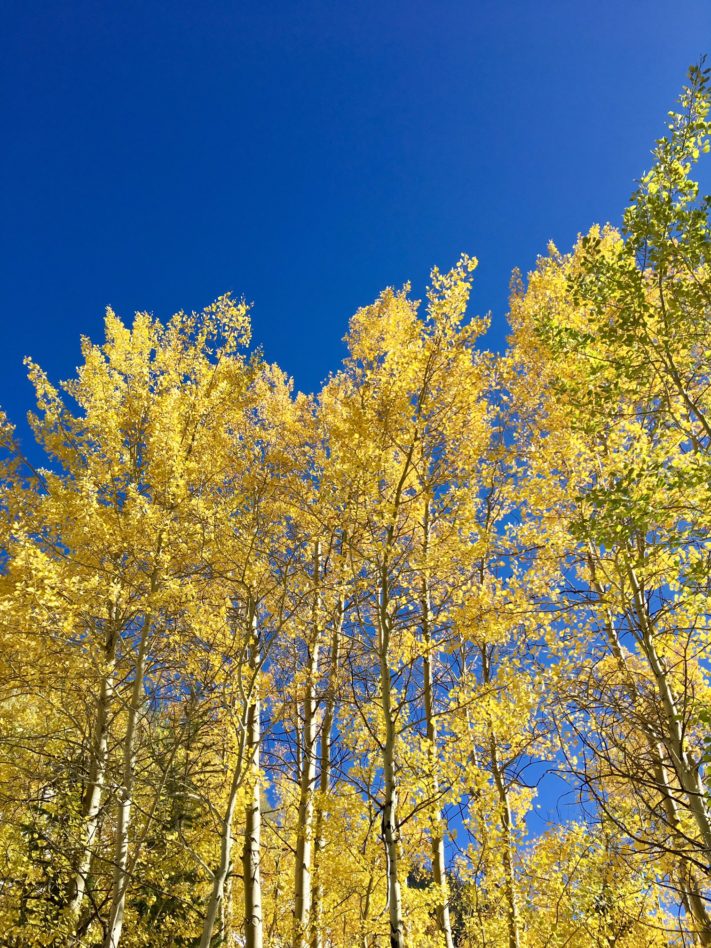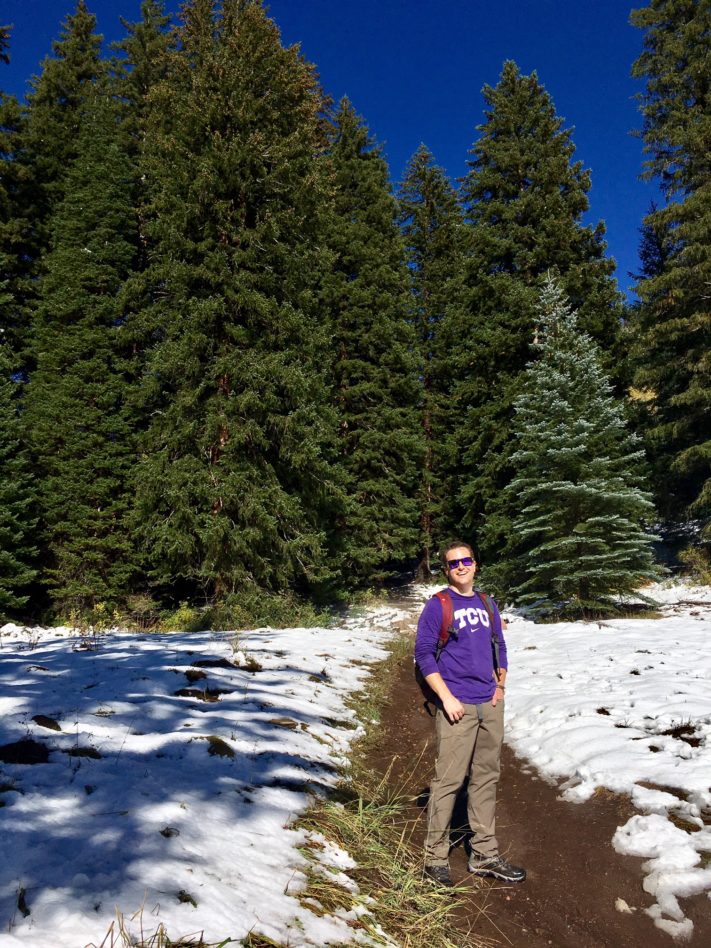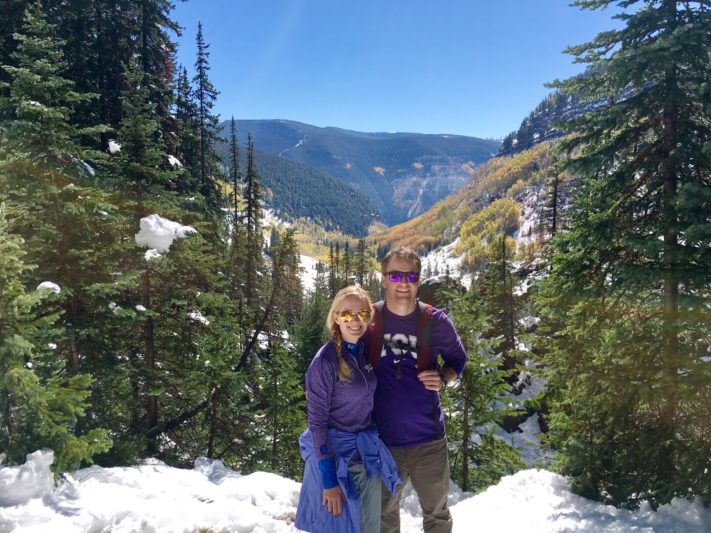 Vest | Turtleneck Tunic | Skirt | Tights | Tote
On our last day, traveling back to Denver, we allowed extra time to stop at Breckenridge to visit a brewery. We ate at a little cafe in Frisco surrounded by mountains.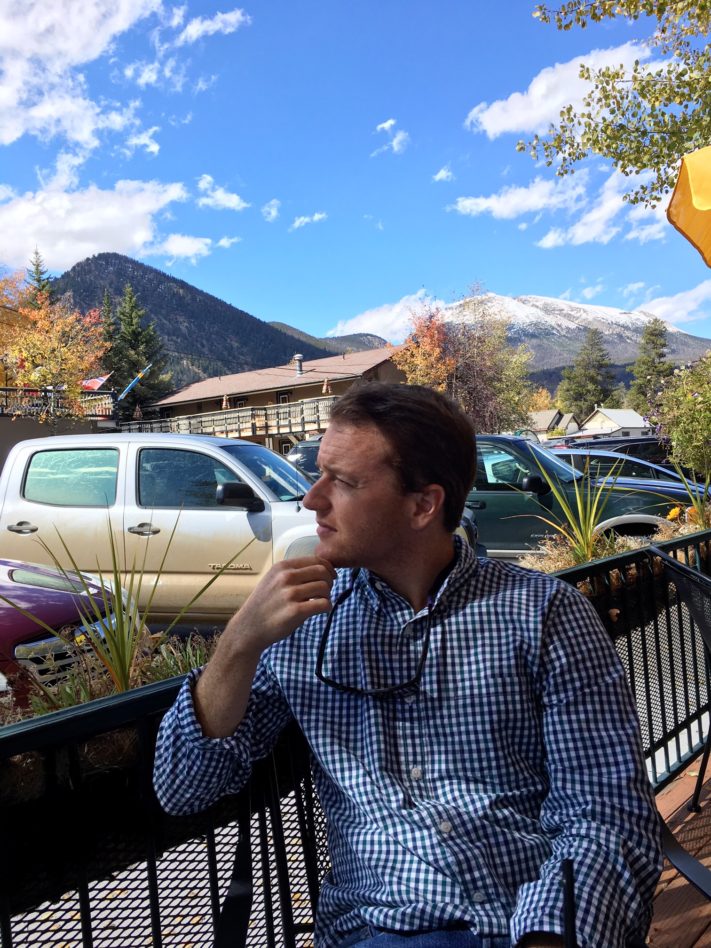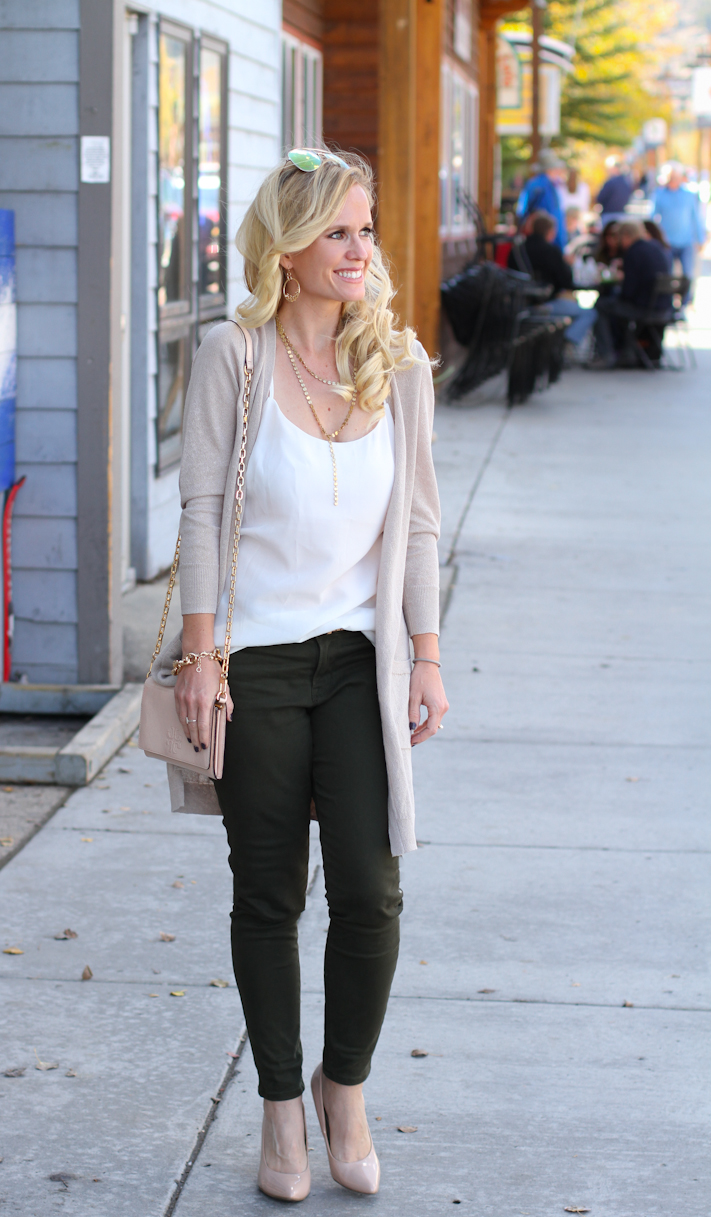 Cardigan | Olive Jeans | Necklace | Similar Cami
If you love the outdoors, I highly recommend visiting Colorado in the fall!
A few favorites if you visit:
Breakfast:  Loaded Joe's in Avon
Dinner:  Vail Chophouse
Hiking Trail:  Booth Falls
We arrived September 29, to be there for the peak of the leaves changing, and had an incredible stay. I would recommend going a few days earlier because some of the mountains closed the gondolas on the 30th and shut down to mountain biking in an effort to prepare for ski season. Overall though, you can't go wrong. The picturesque views are unforgettable. The mountain was quiet in comparison to peak winter and summer seasons, and prices were much more affordable.
Do you have a favorite place to visit in the fall? I'm hoping to make a fall trip an annual tradition and would love to hear more suggestions!
Live your life joyfully so,
Ashley
ps Head over to my instagram for a giveaway soon!