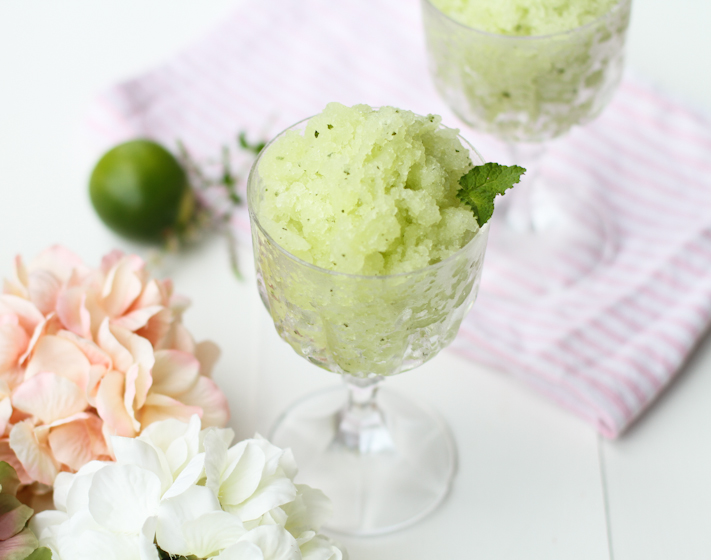 My favorite snack lately has been snow cones. They are light, fruity and the perfect temperature for hot summer days. But what I have found is even better than snow cones are granitas.  True granitas are frozen desserts from Sicily, similar to an Italian ice but prepared differently by scraping the ice during the freezing process. The flavor possibilities are whatever your heart desires!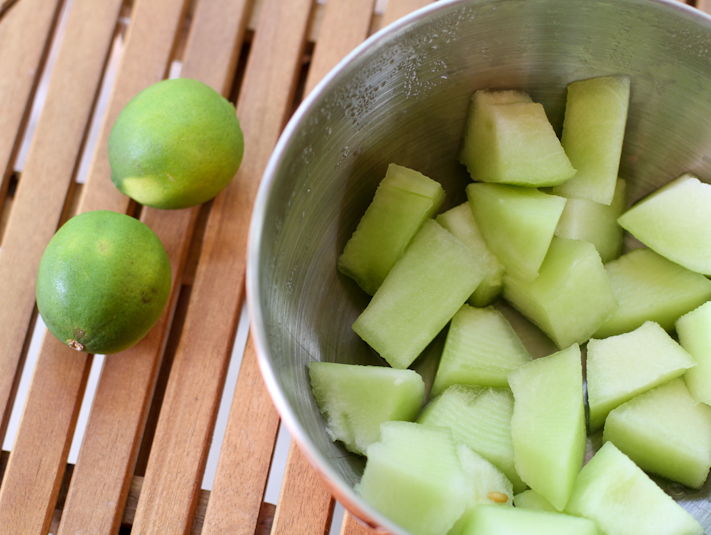 This version of granita is super healthy. Just fruit and mint do the trick. The honeydew, mint and lime juice blend together for a light and fresh treat. Add a little simple syrup if you are in the mood for a sweeter dish.  All that is needed are a couple friends and a warm summer night under the stars.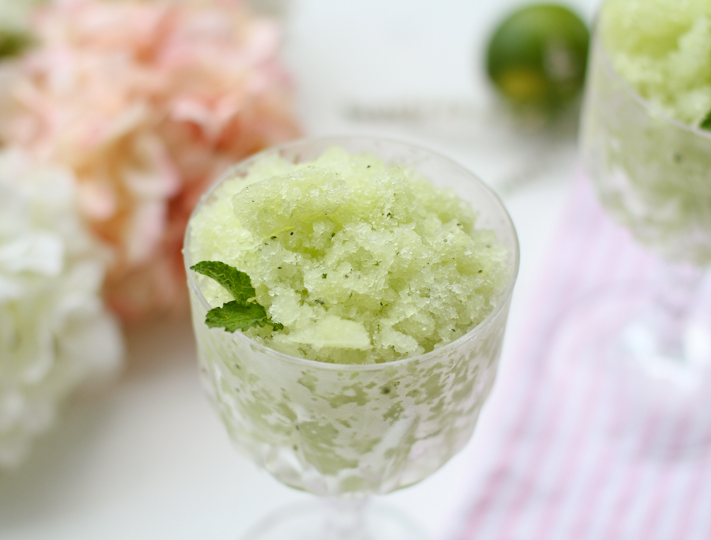 Honeydew Granita
Ingredients:
1/2 honeydew melon, cut into 1″ pieces
Juice of 1 lime
1 tbsp fresh mint leaves, plus more for garnish
2 tsp simple syrup, optional
Directions:
Mix melon, lime juice, mint, simple syrup in a blender until all ingredients blended well, approximately one minute.
Pour mixture into a 9×9 inch pie pan or baking pan. Place in freezer.
Every 30 minutes, remove pan and scrape mixture with a fork to create flaky ice crystals, similar to snow. Repeat this process until entire mixture has turned into a snow-like consistency, approximately 4 hours.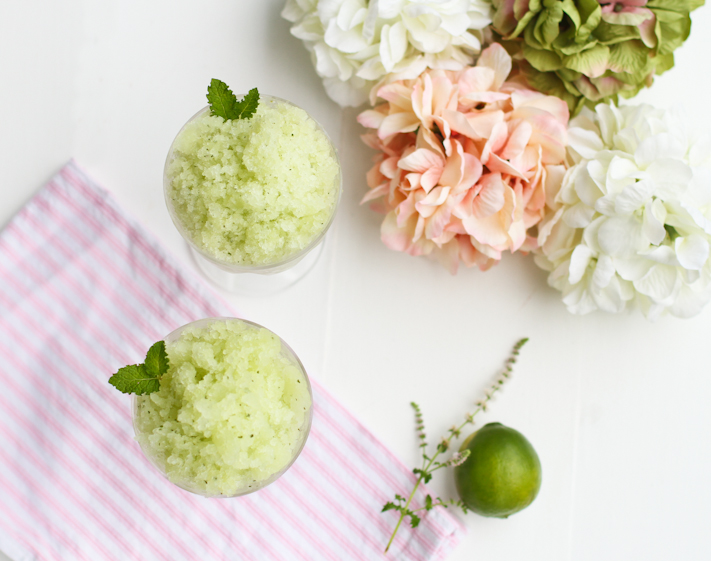 Enjoy all the yums and live your life joyfully so,
Ashley