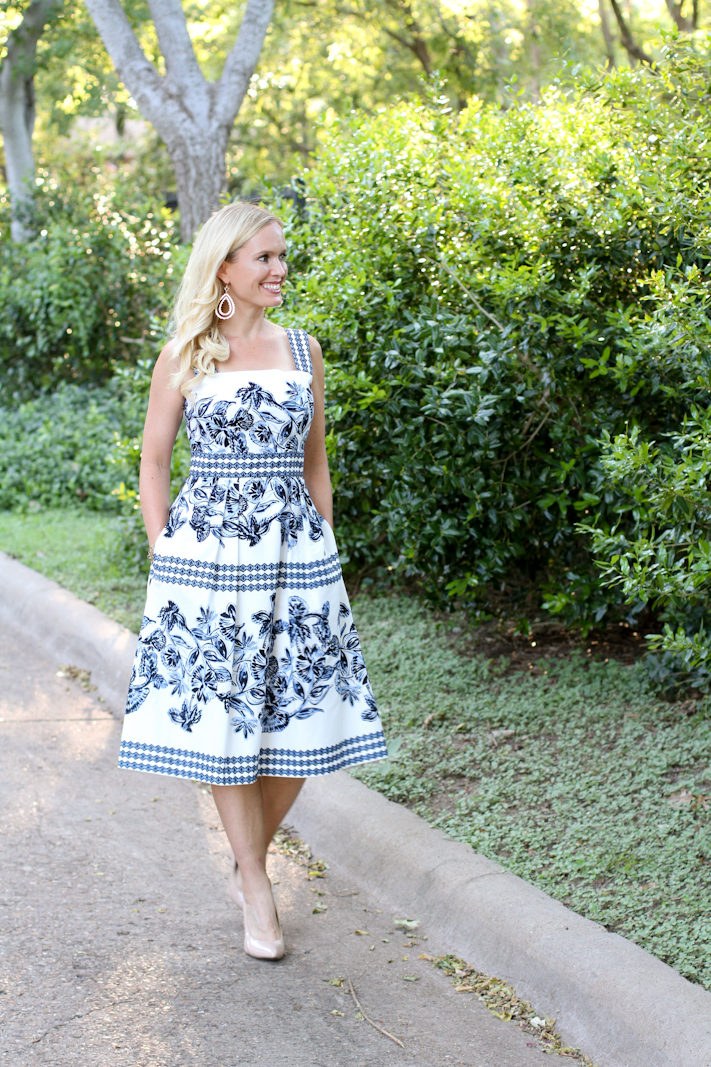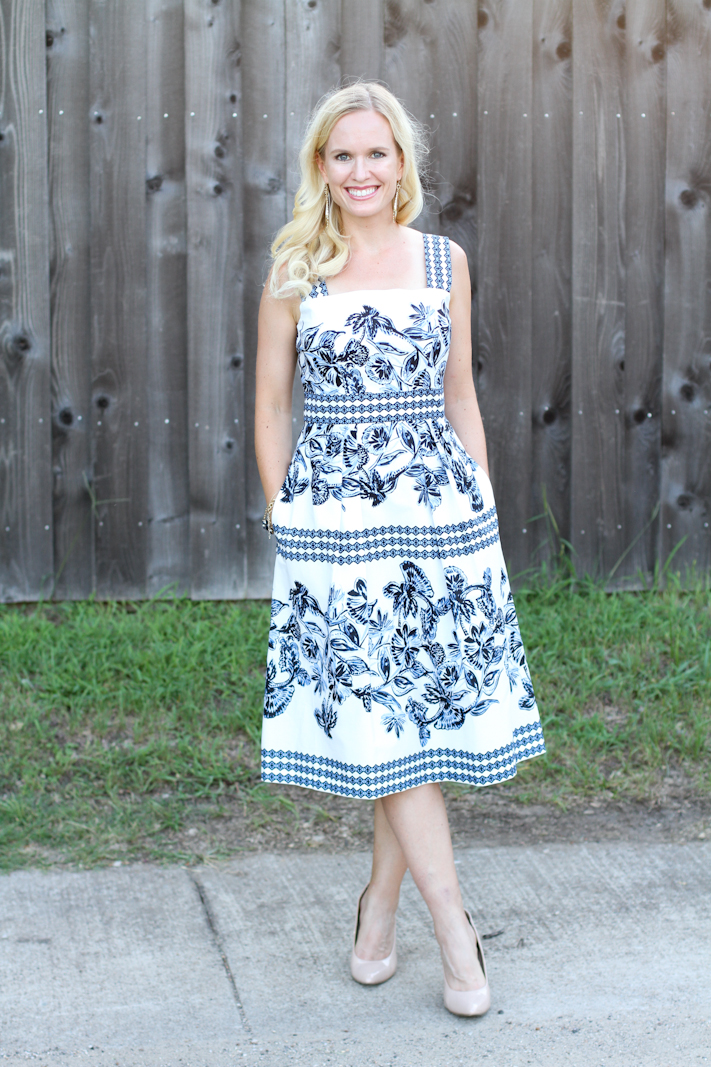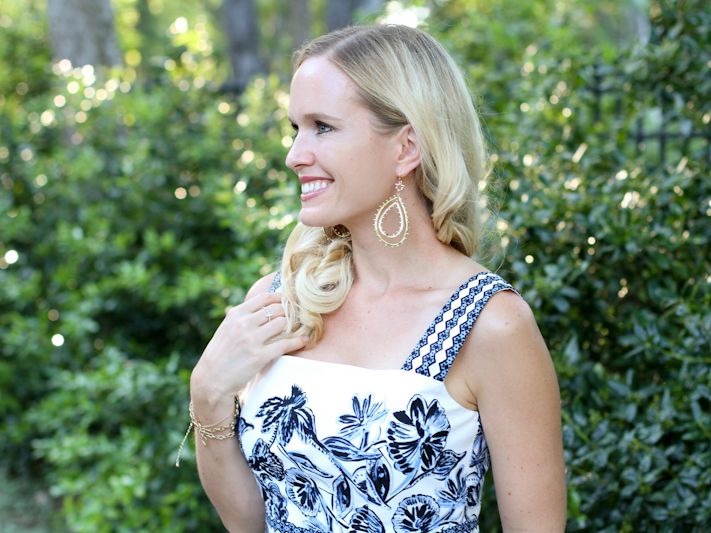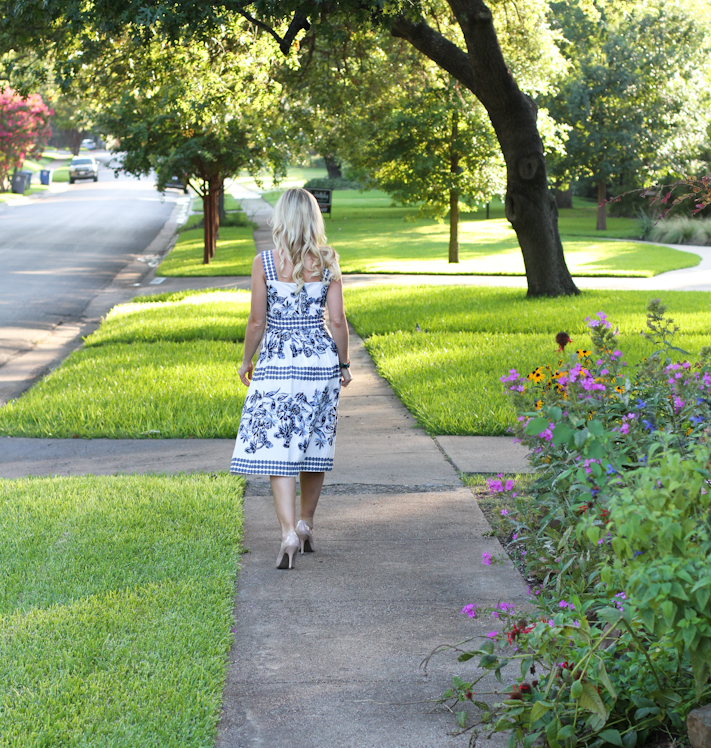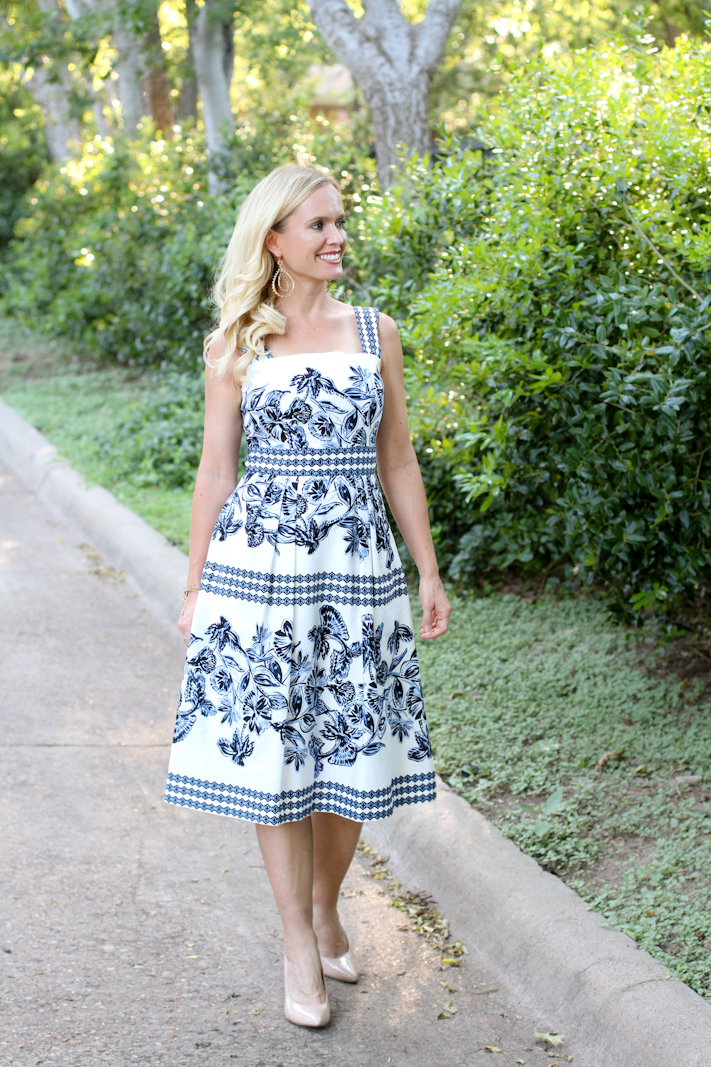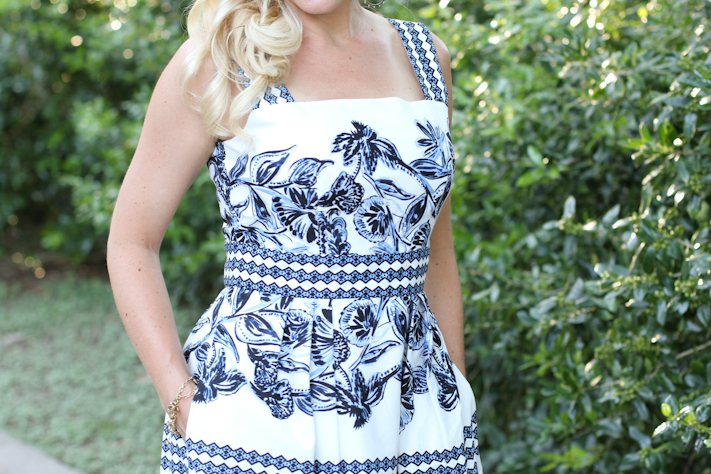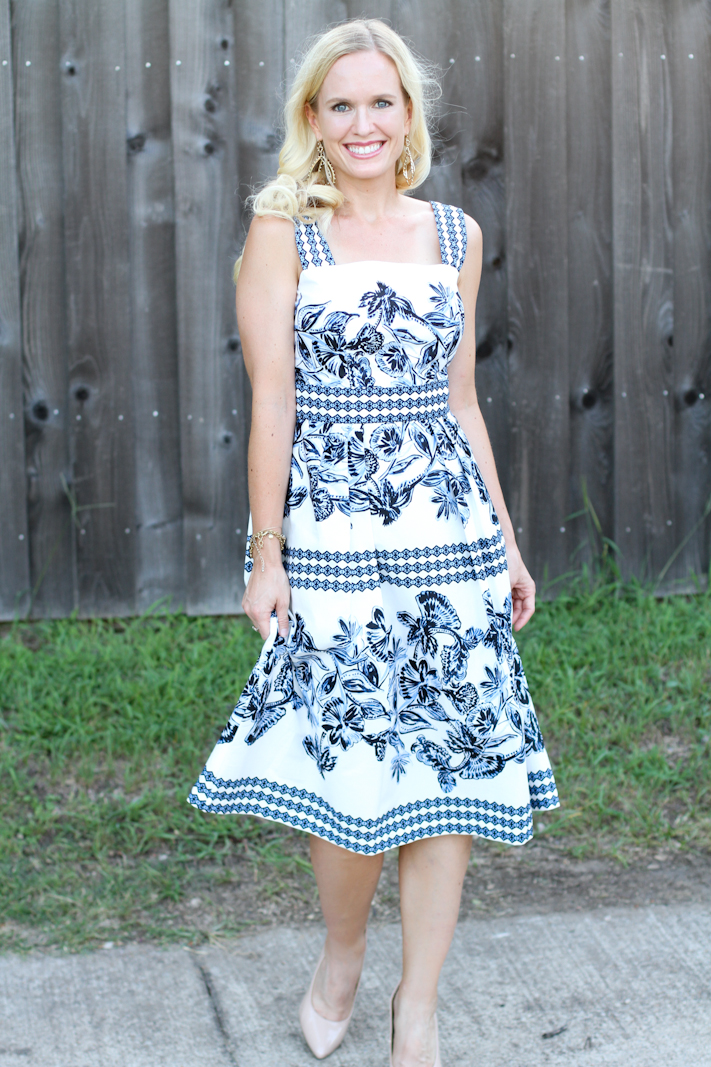 This sundress is one of my absolute favorites. I originally saw it on someone else and the dress was love at first sight. Pictures do not do it justice. The beautiful navy print wraps around the dress and contrasts perfectly with the bright white. It does have a less traditional "apron" top, but it means no special undergarments are required. The fitted waist, flared bottom and pockets are all extra perks.
The perfect compliments to this dress are a sunhat, glass of white wine, picnic blanket and your best friend.
Have a wonderful day! If you are checking out the famous Nordstrom sale, go for the items that will likely sell out quickly first!
Live your life joyfully so,
Ashley
Outfit Details: