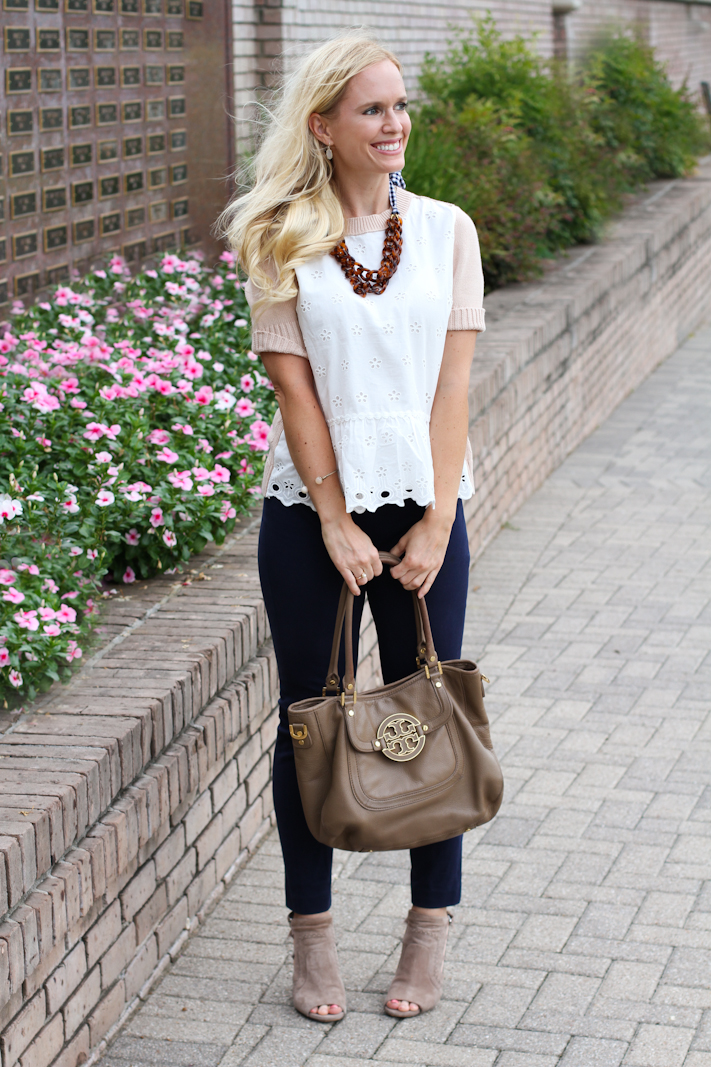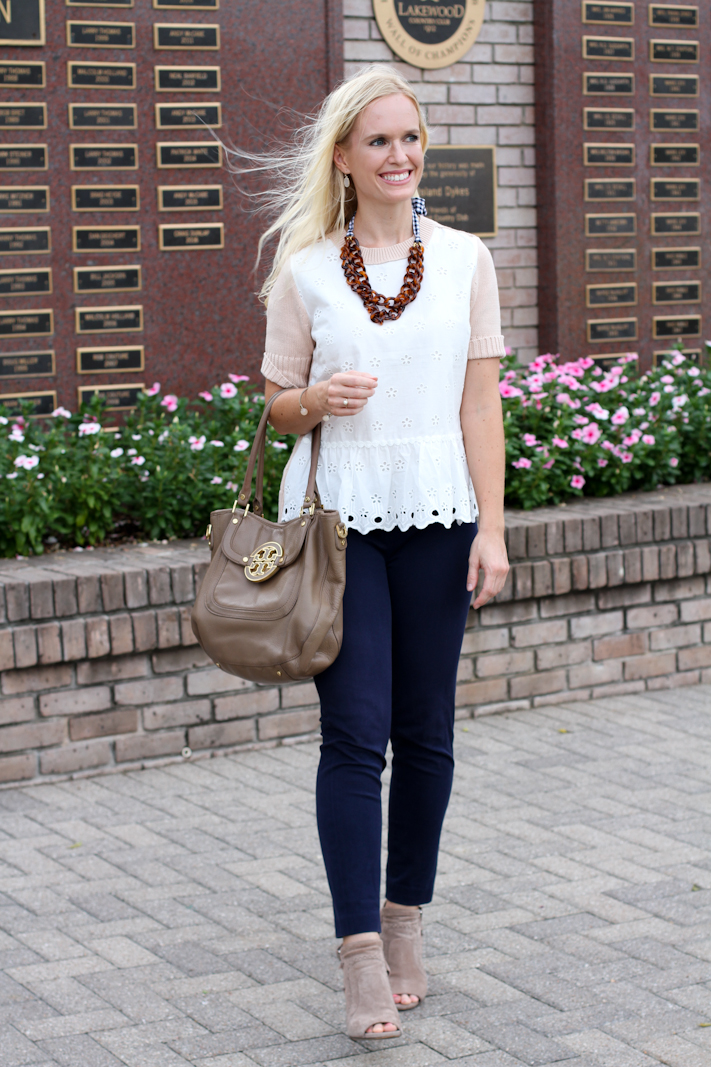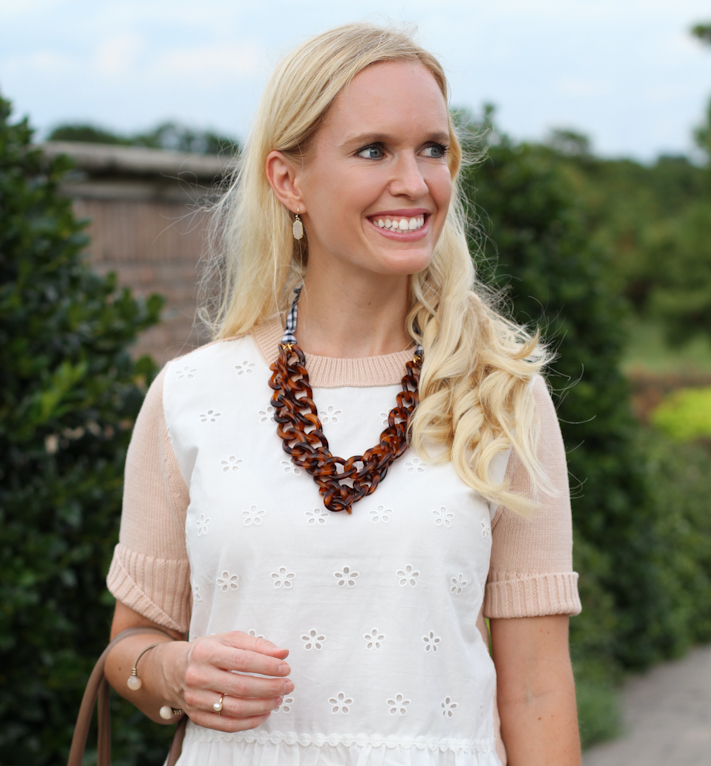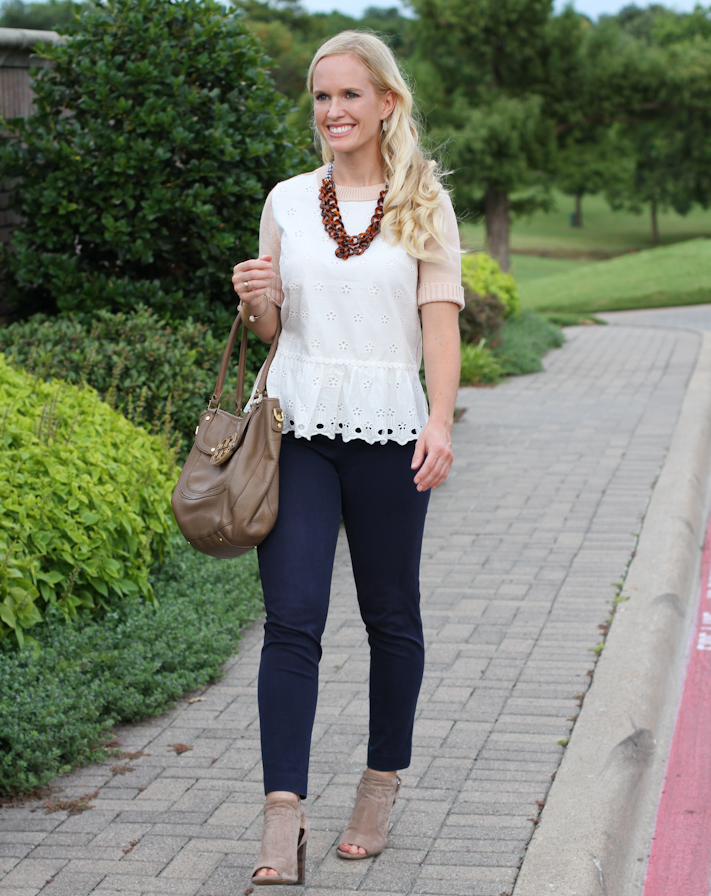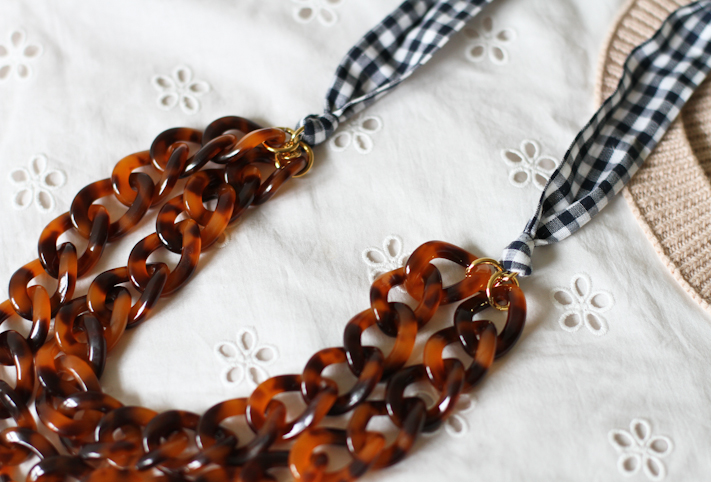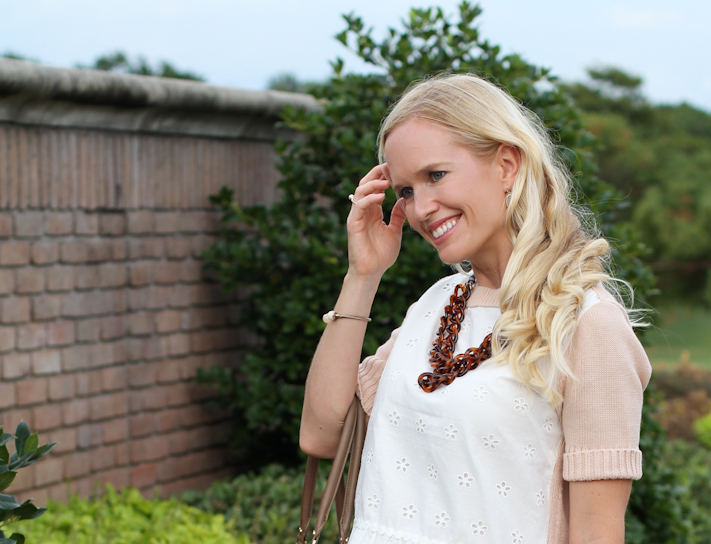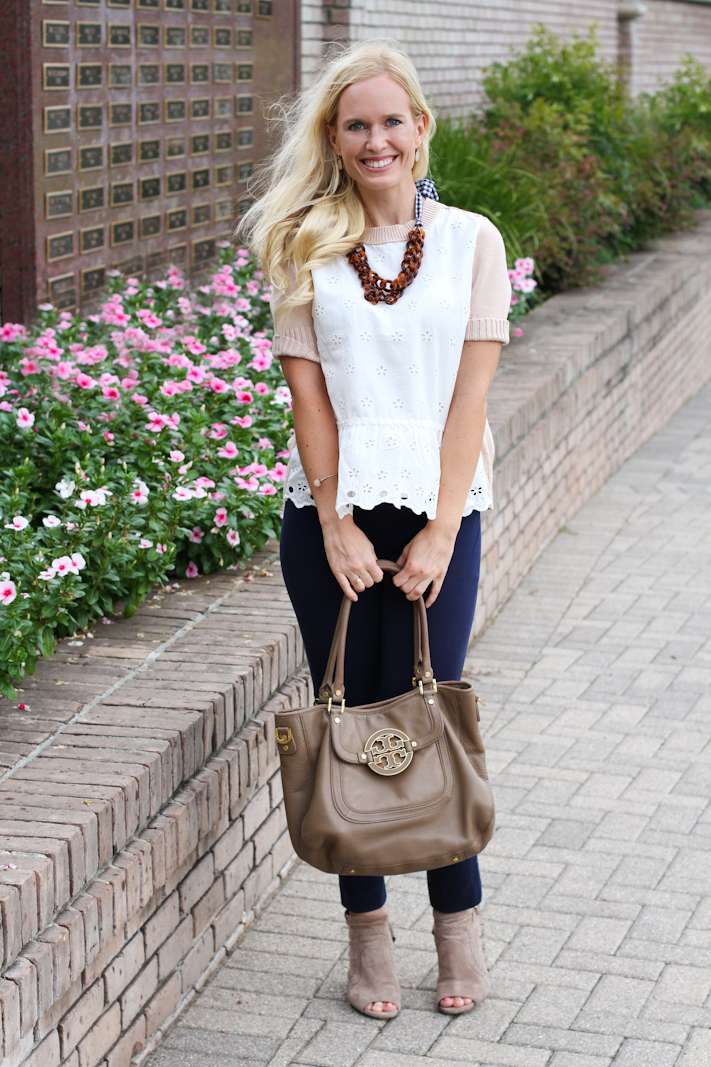 With August in full swing but the fall months quickly approaching, I LOVE this sweater for the transition between seasons. The eyelet detail in the front is light and airy, lined with a layer behind it for full coverage. It has a mild peplum flare at the bottom and the perfect, flattering length. The back is a soft, cotton knitted fabric.
This sweater is so versatile. Pair it with skinny jeans, khaki shorts or pixie pants, depending on the weather. Add layers of delicate necklaces or go with a bold tortoise necklace.  The necklace I'm wearing has a gingham ribbon tie and is currently on sale!
While I was in the store, this purchase was completely spontaneous but it ended up being one of my favorites. It's classy, casual and sweet – all in one.
How was everyone's weekend? I finished painting my front door (will be sharing pictures once the full project is complete), grilled, relaxed and watched football. Next weekend will be very exciting as I head back to Missouri for my little brother's wedding!
Hope y'all have a wonderful start to your week!
Live your life joyfully so,
Ashley
Outfit Details:
Welcome!
Joyfully So is a resource for lifestyle, food, fashion, DIY and adventure.