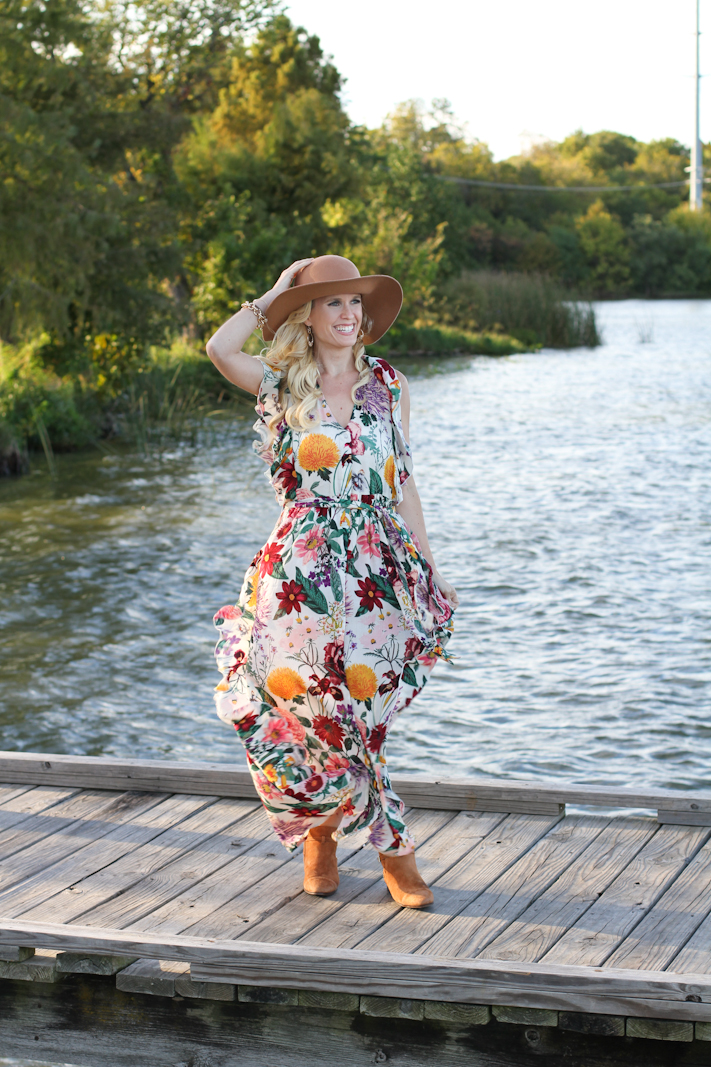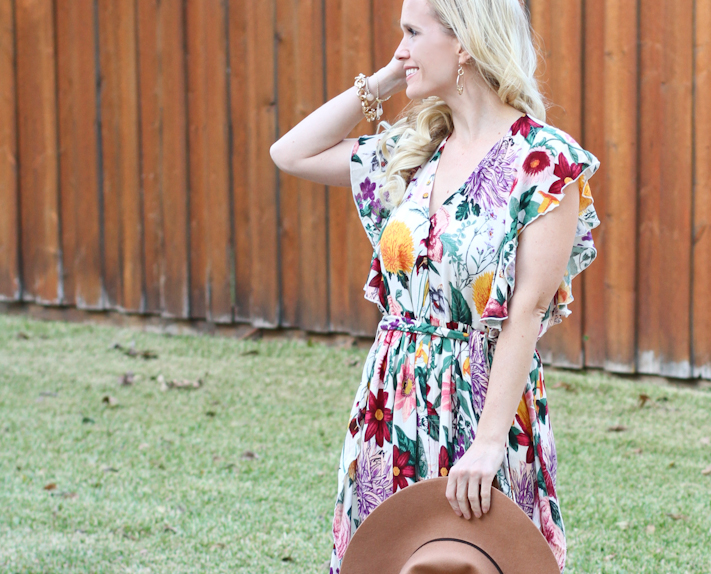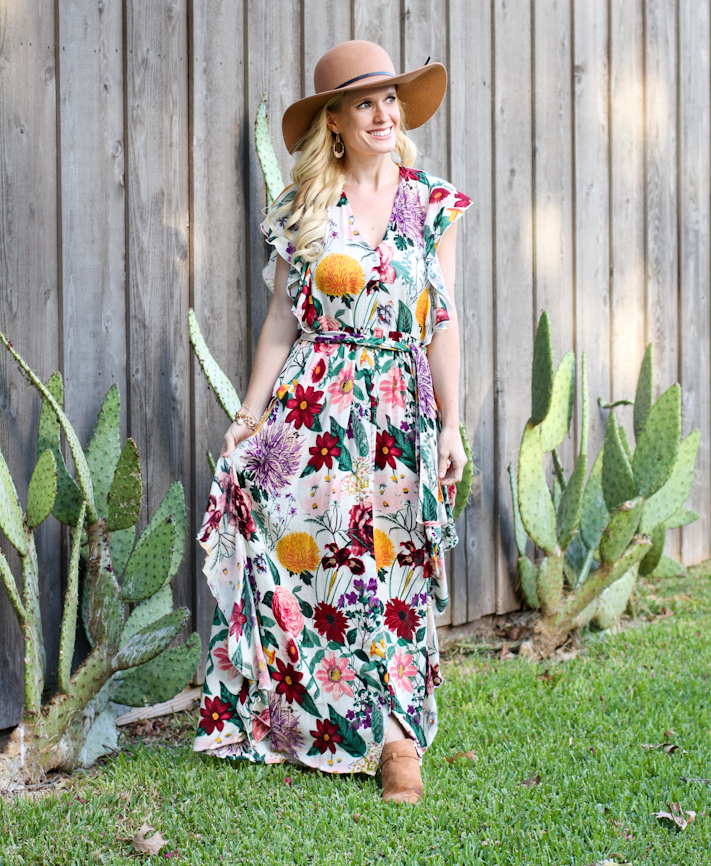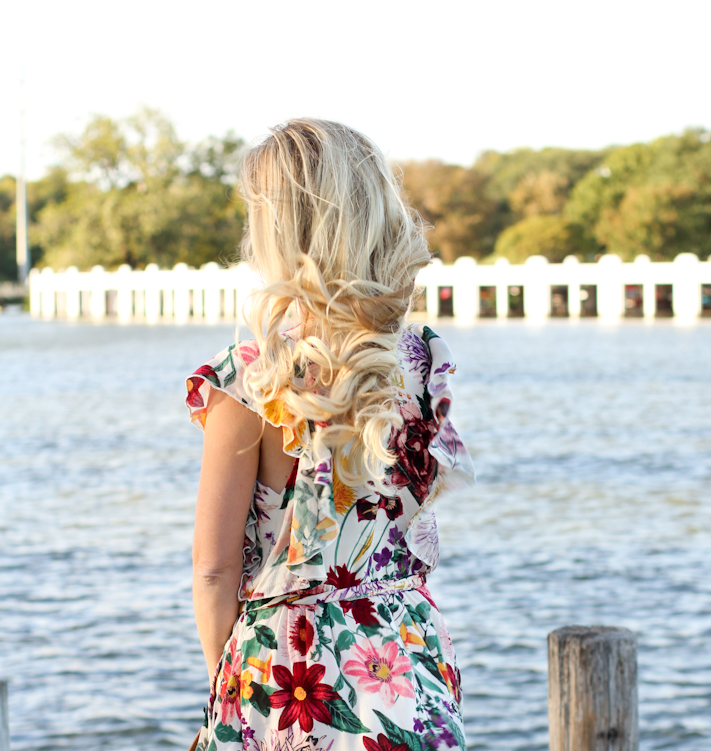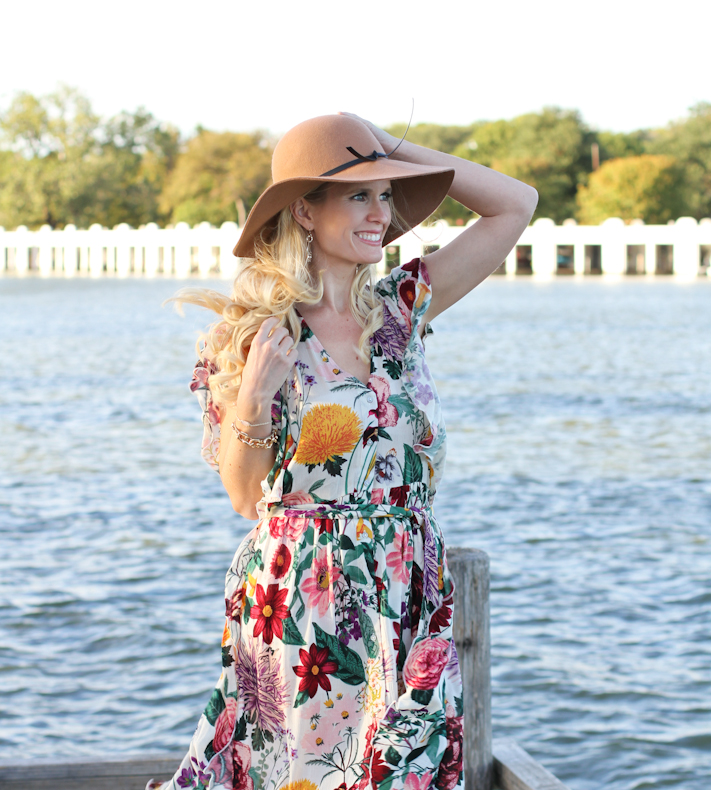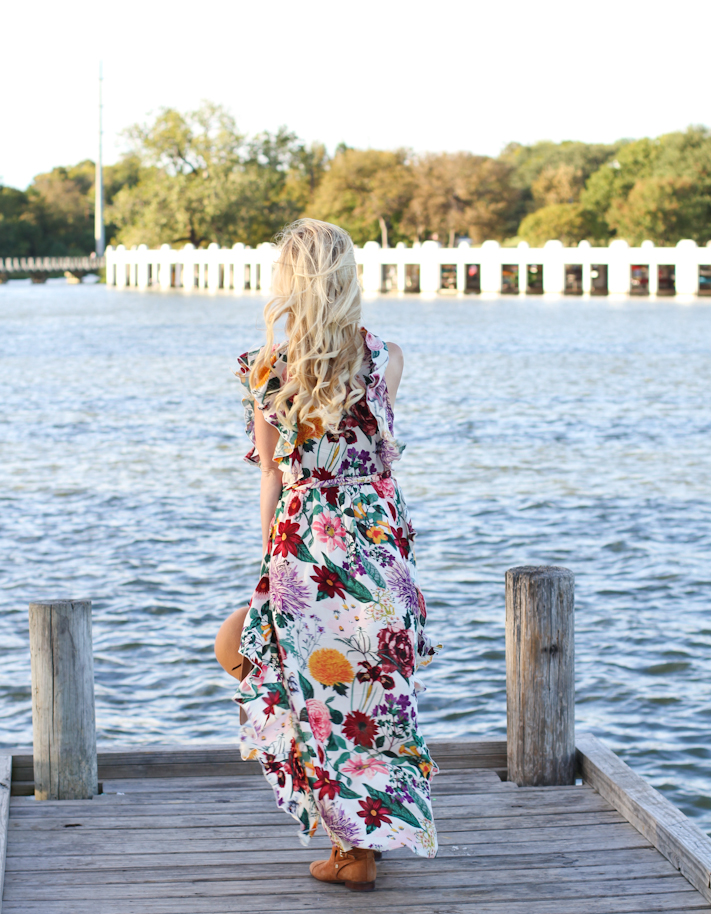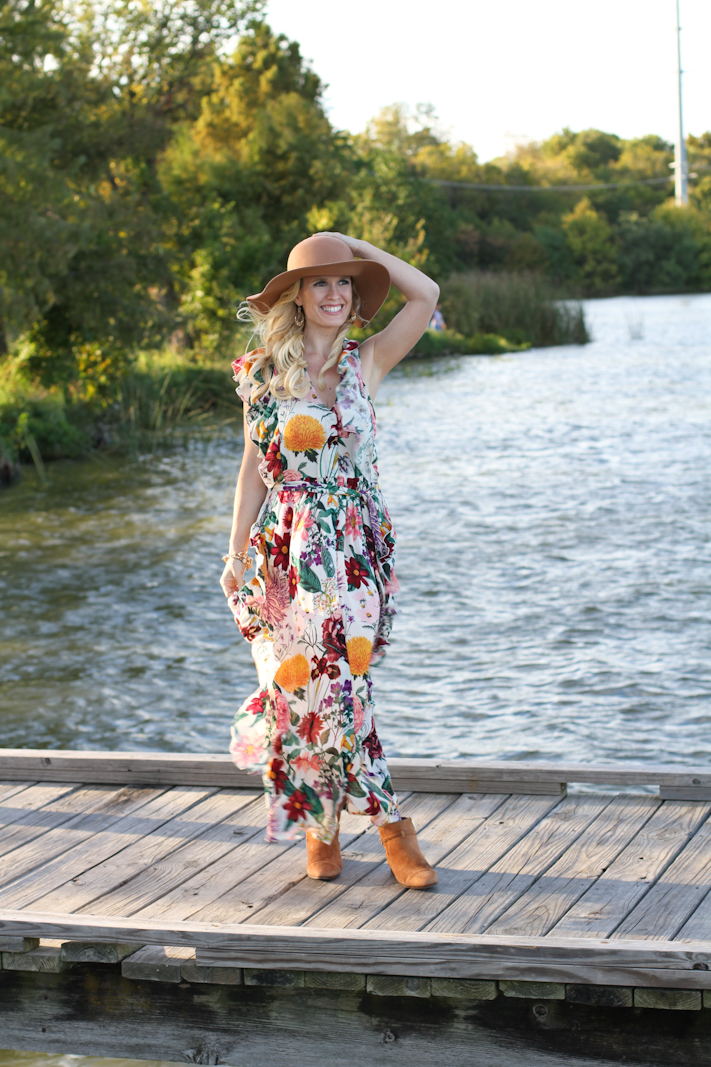 How is October almost over? I cannot get over how much I love fall. These cooler temps have me wanting to sit outside with a fire, hot apple cider and warm blankets with my main squeeze. We are in the phase where it is cool in the mornings and evenings but just a little warm during the mid-day.
I ordered this dress online because the colors and length are perfect for fall and winter. During the warmer part of the day it's perfect as is. At night, I love adding on a cardigan. Shades like burgundy, forest green and mustard yellow really make this dress pop!
The dress is flattering as it has a tie on the side to create that favorite hourglass shape. I am 5'3″ on a good day, so the length just about hits the ground for me (I'm wearing XS for sizing reference). Labeled as a midi dress, for the average person it will hit higher than the ankles, but for us in the petite category it fits more as a maxi dress. The length is practical for keeping legs warmer for the variance of temperatures. It also features a button closure in the front that can create a slit if desired.
Do y'all have any fun plans ahead for this beautiful fall weekend? I am working at the hospital but hope to get a little time at the pumpkin patch on Sunday if possible!
Live your life joyfully so,
Ashley
Outfit Details: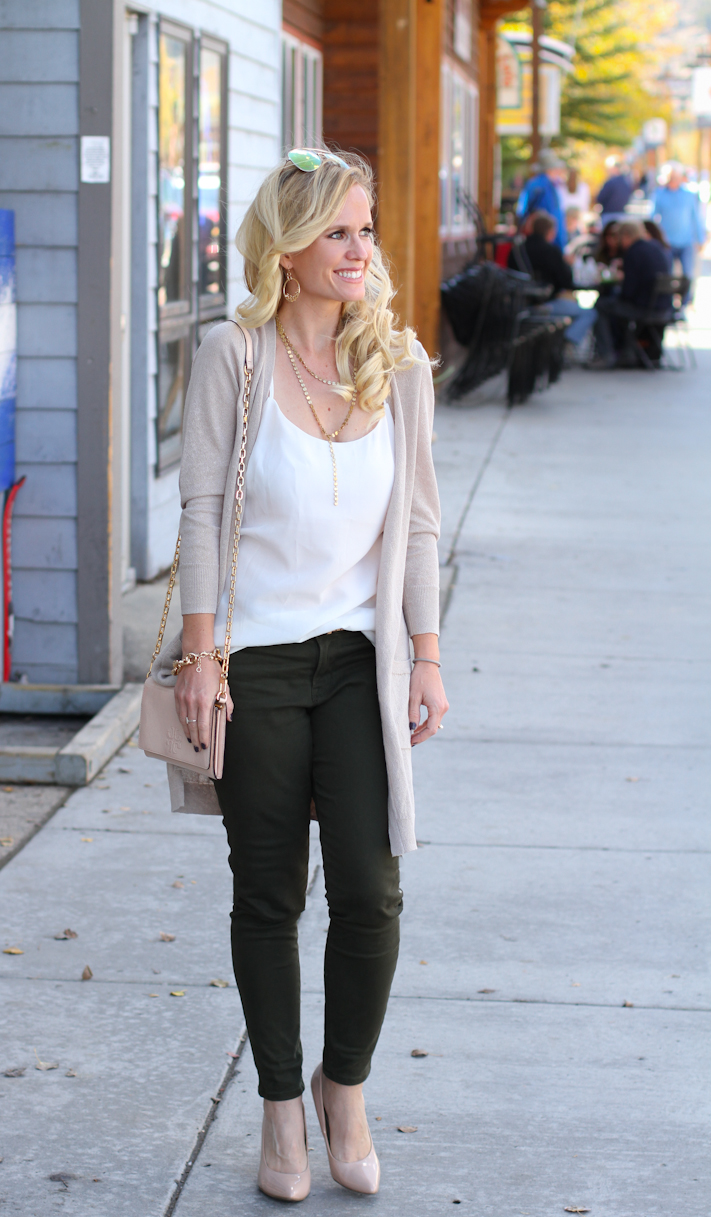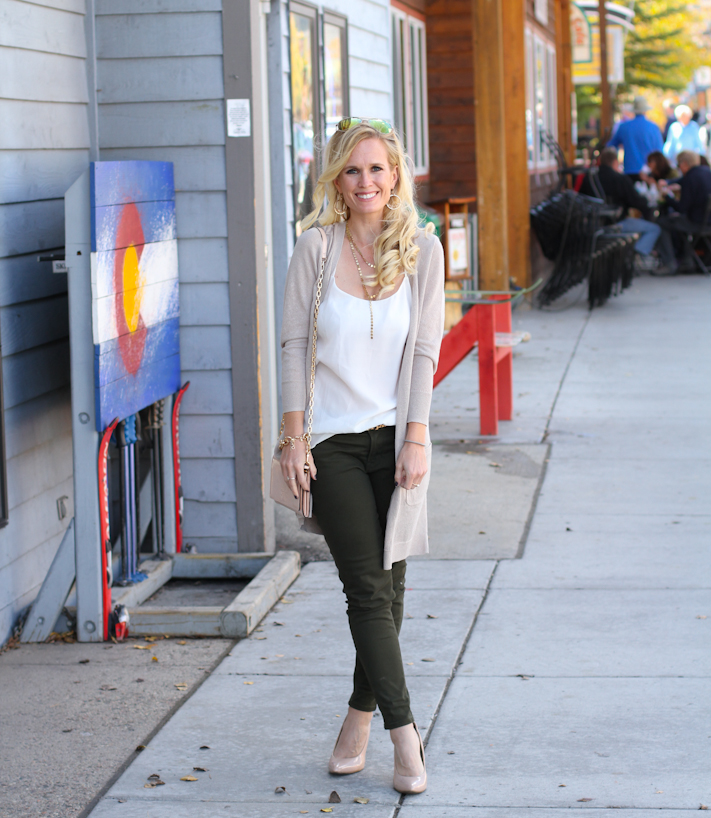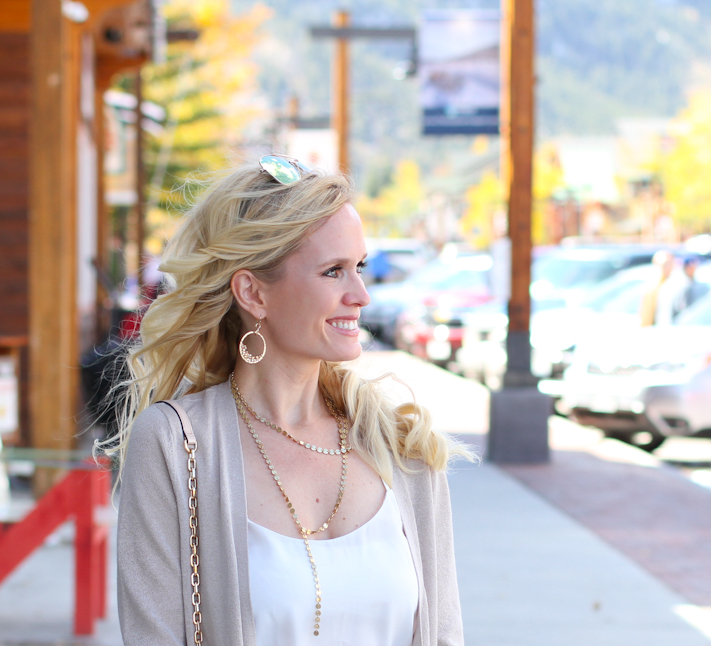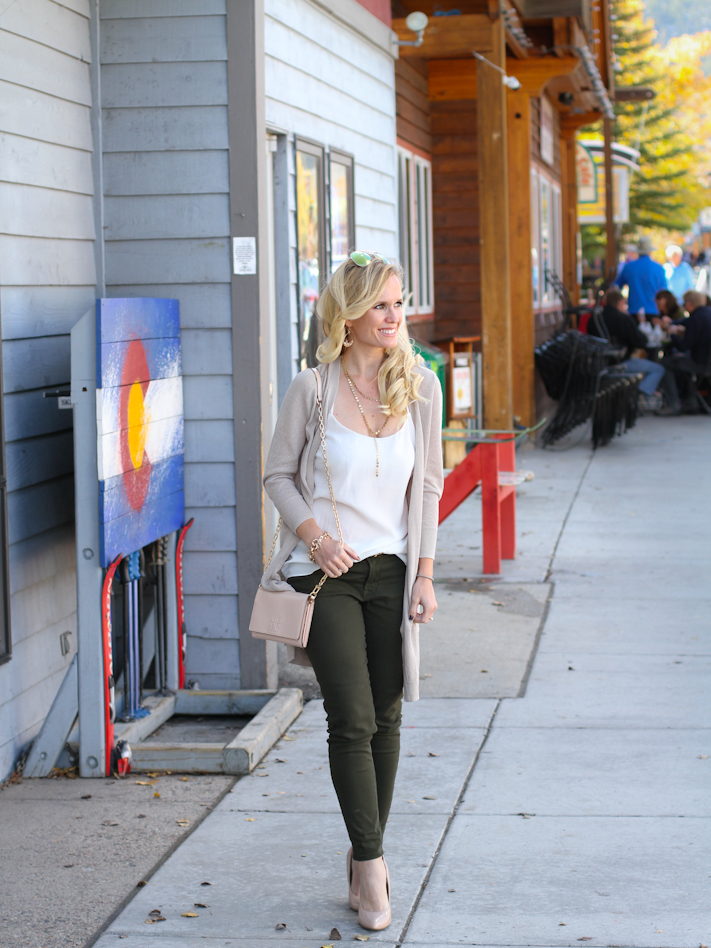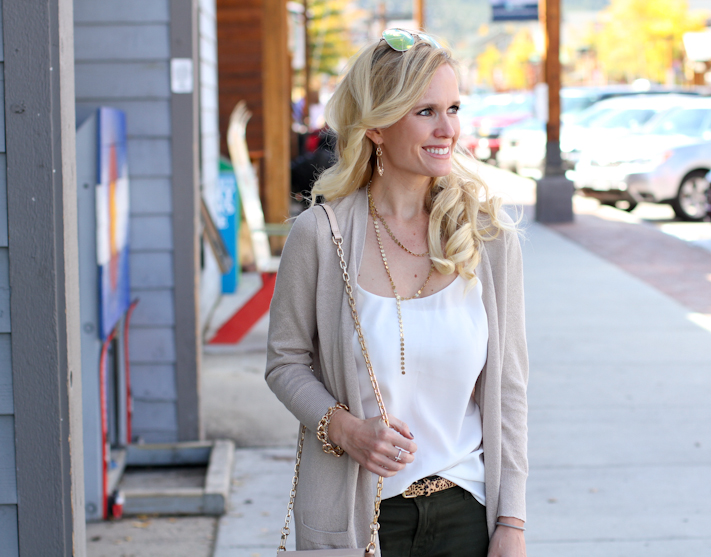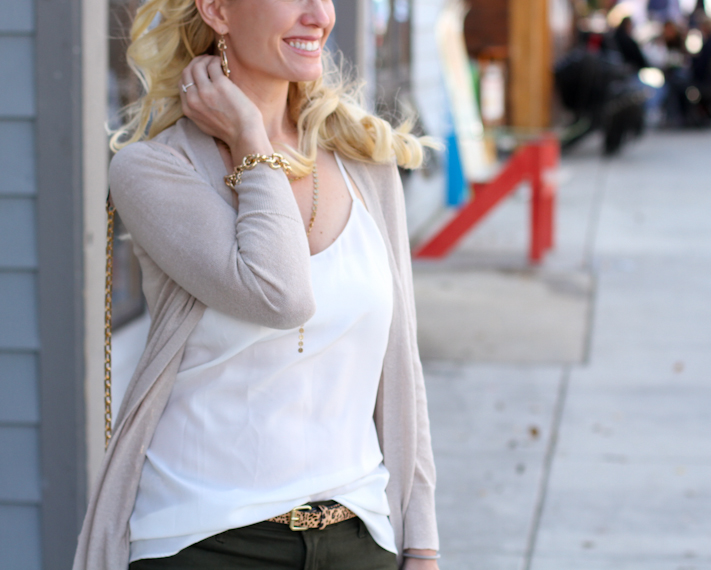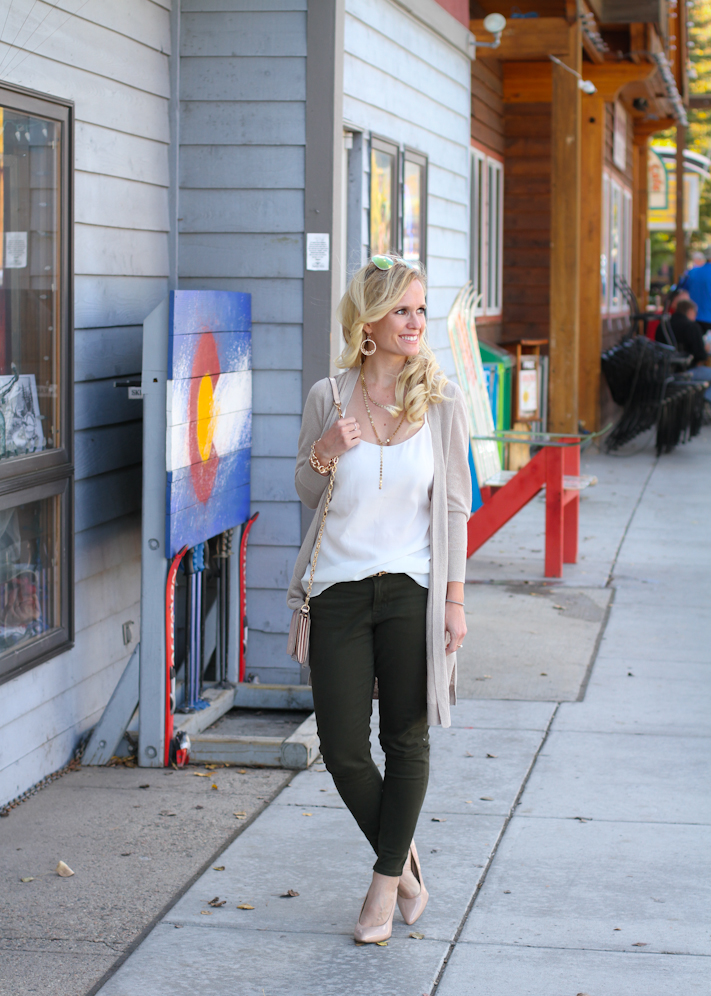 If this cardigan looks familiar, you are correct! It's loved so much that it deserves a repeat. It's no secret long cardigans are one of the top wardrobe staples for fall and winter. Because it is so versatile, I wanted to share my favorite ways to wear long cardigans to maximize its potential. While these are only five options, there are so many other ways to style these pieces.
Five Ways to Wear a Long Cardigan:
With a cami. The easiest, most popular way to pair this is with a cute cami. It's a personal favorite outfit. Keep it simple and classic with a solid white cami, or add a little more detail with patterned, lace or ruffled camis. See above for one version of this style. Or here for it paired with ruffled cami.
Over a dress. I love dresses year round. This goes over a sleeveless dress easily, print or solid. In the Texas fall, it can still get a little warm during the day so this is a more cohesive alternative compared to a jacket.
With flannel. Oh my goodness, long cardigans and plaid flannel are a match made in heaven. Tuck the flannel shirt in and roll the cuffs over the sweater. Think similar to this from last year.
With a t-shirt, jeans and pumps.  I call this my weekend casual look. It's comfortable, laid back but the heels add a little feminine touch. Earn extra style points with a wool fedora hat.
Tied with a belt. Take a stylish belt, like here, and wrap it around the waist of your cardigan and a long sleeve shirt for a long, lean appearance. Add jeans and booties to complete the look.
Because of how versatile these cardigans are for fall and winter, I mostly own these in neutral colors so I can pair them with a number of outfits. However, they do come in a number of colors.
I have linked a few different options below, each with multiple colors available and some with petite sizing as an option.
Live your life joyfully so,
Ashley
Outfit Details:
Additional Options: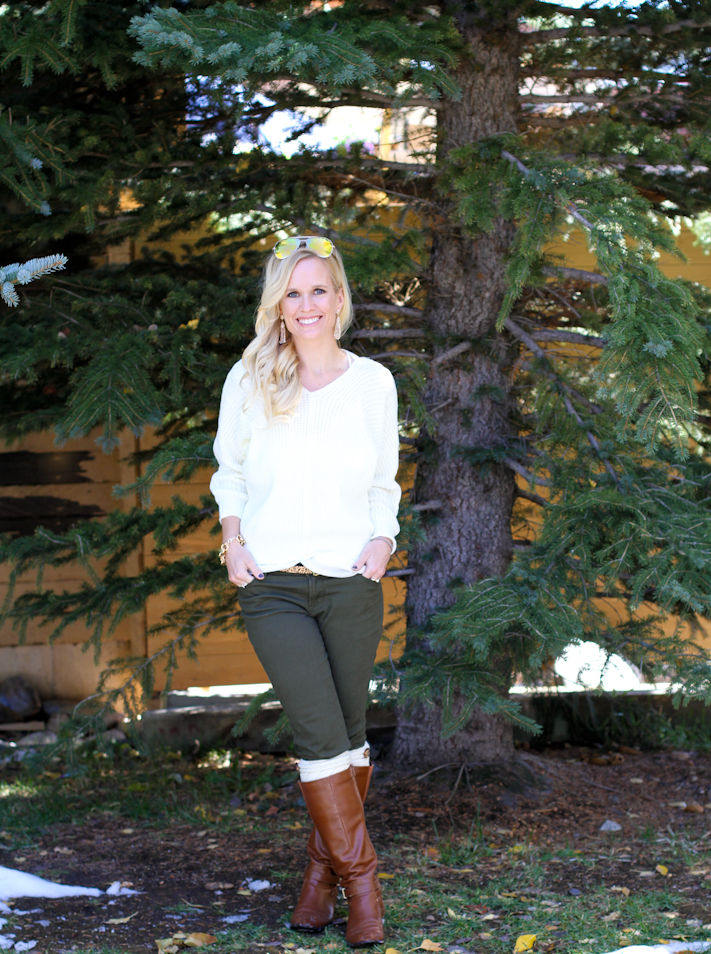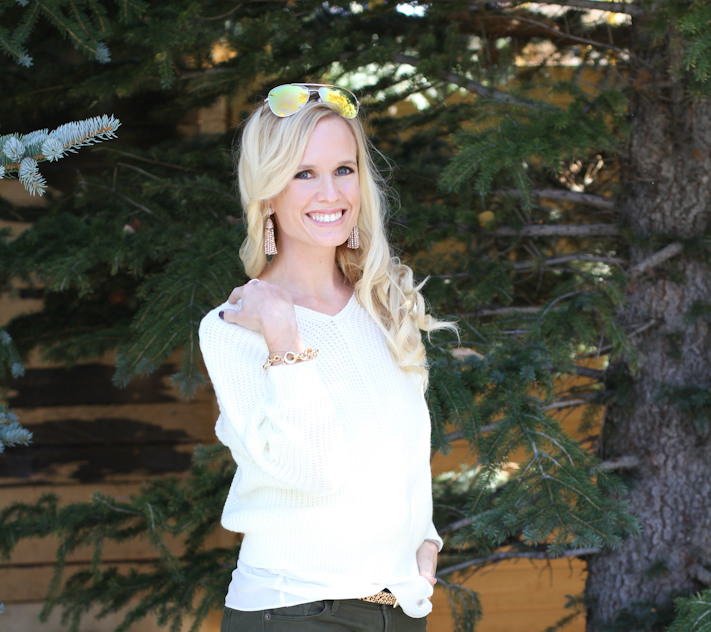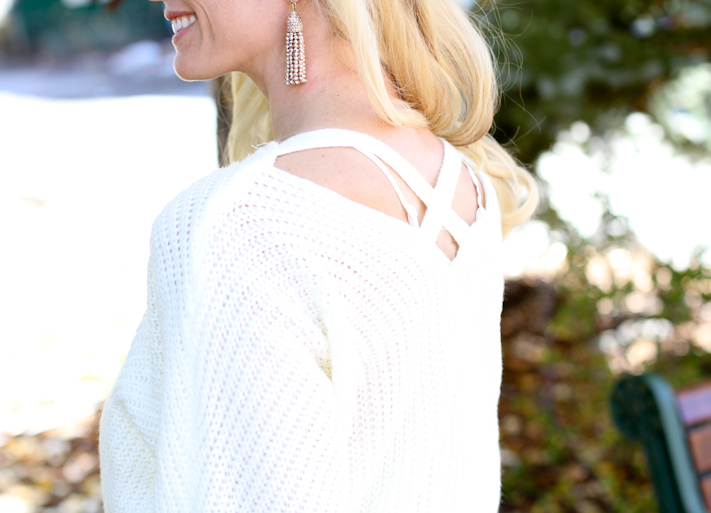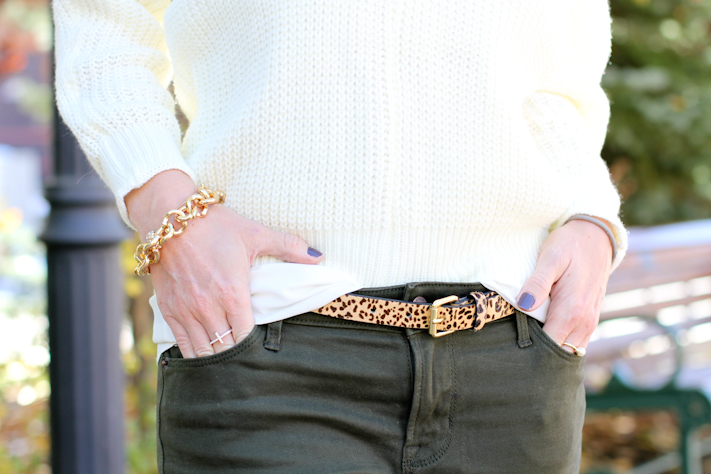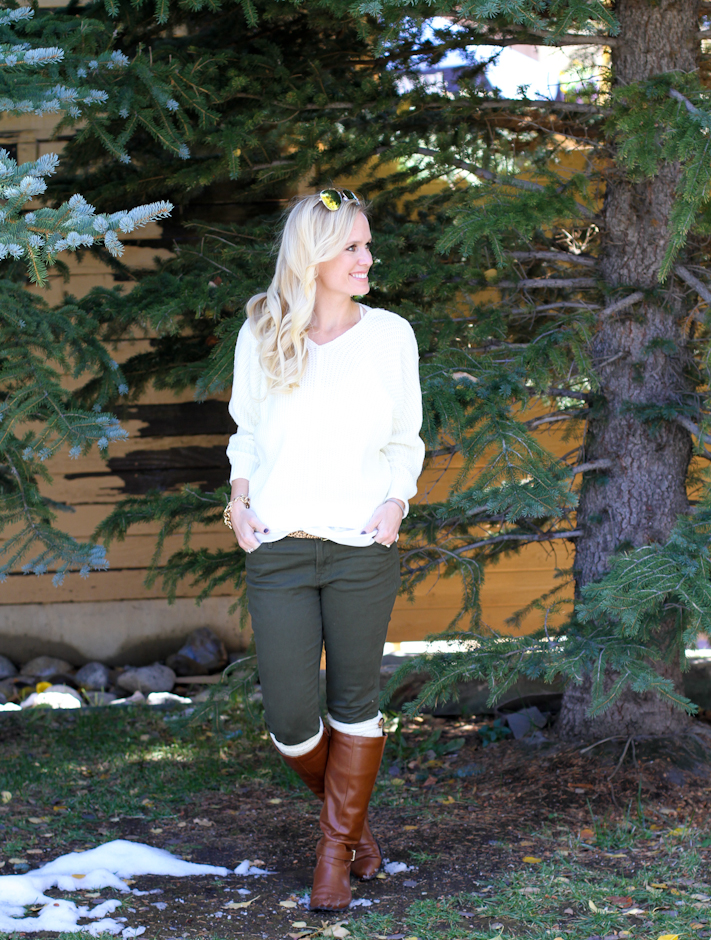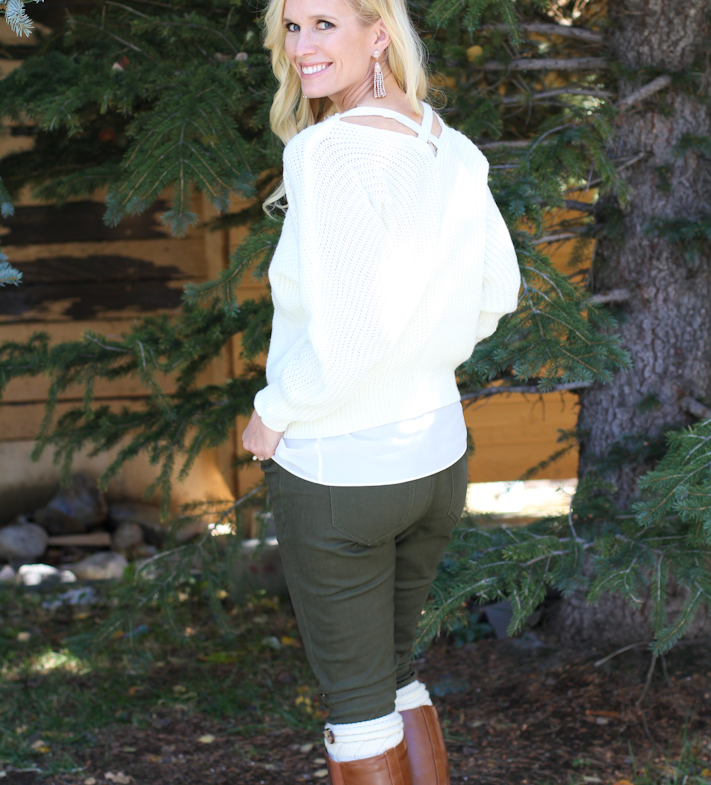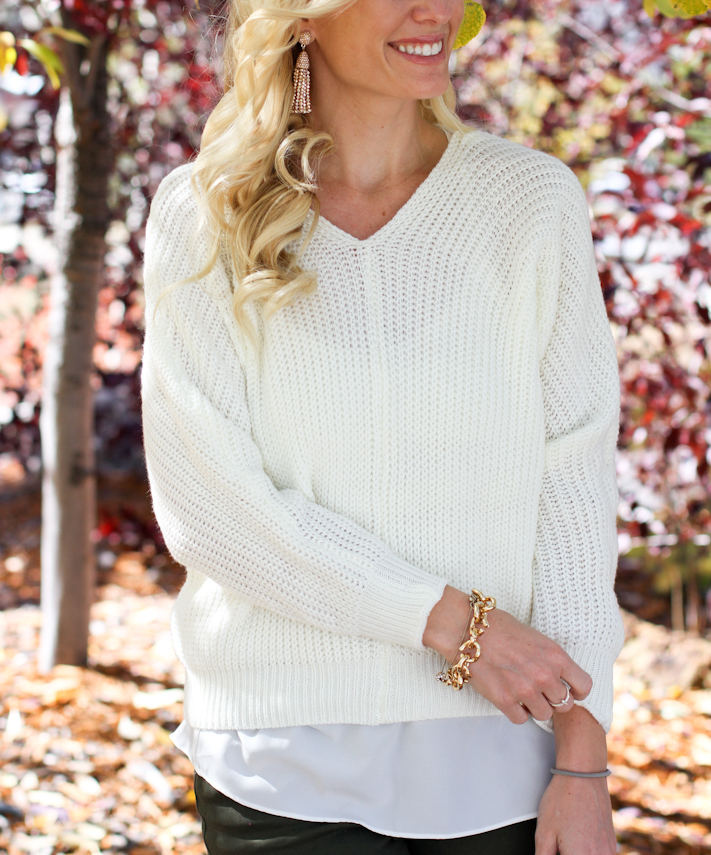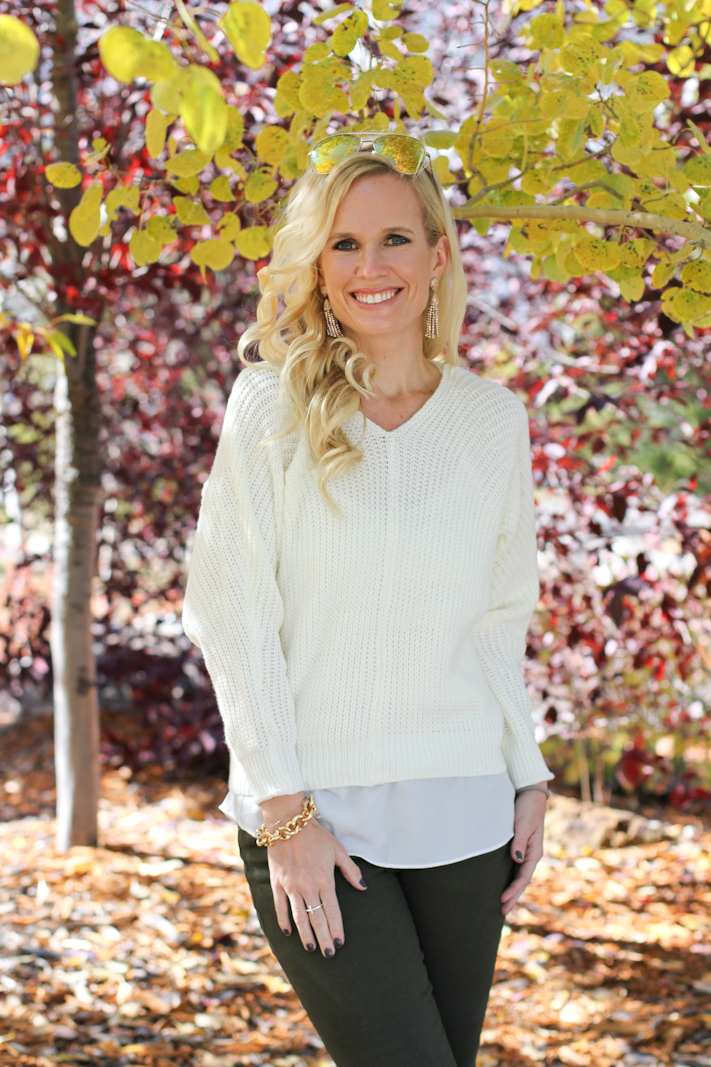 Happy Friday! You may recognize this chunky sweater from a previous instagram, featuring criss-cross detailing in the back. It is an easy, throw-on-with-your-favorite-pants kind of sweater. While it comes in several colors, I can never shy away from white chunky knits. Or really any neutral color for that matter. What's extra great about this sweater? It's only $17, which means you can try it in multiple colors. The waist and cuffs are slightly fitted, and the length is a little cropped, so I pair it with a white cami underneath. My boots are worn with crochet boot cuffs for added warmth!
What is everyone doing this weekend? We have a busy, fun weekend with Halloween parties, our alma mater's Homecoming football game and catching up with tons of work around the house. I am currently in the process of re-doing the landscaping on my house and may have taken on a project bigger than I have time for right now. I keep telling myself it will all be worth it in the end, right?!
I hope y'all have a fun and fabulous Friday!
Live your life joyfully so,
Ashley
Outfit Details:
ps Congratulations to the Kendra Scott giveaway winner, @gbaybay! I am mailing out your gift soon!
Welcome!
Joyfully So is a resource for lifestyle, food, fashion, DIY and adventure.