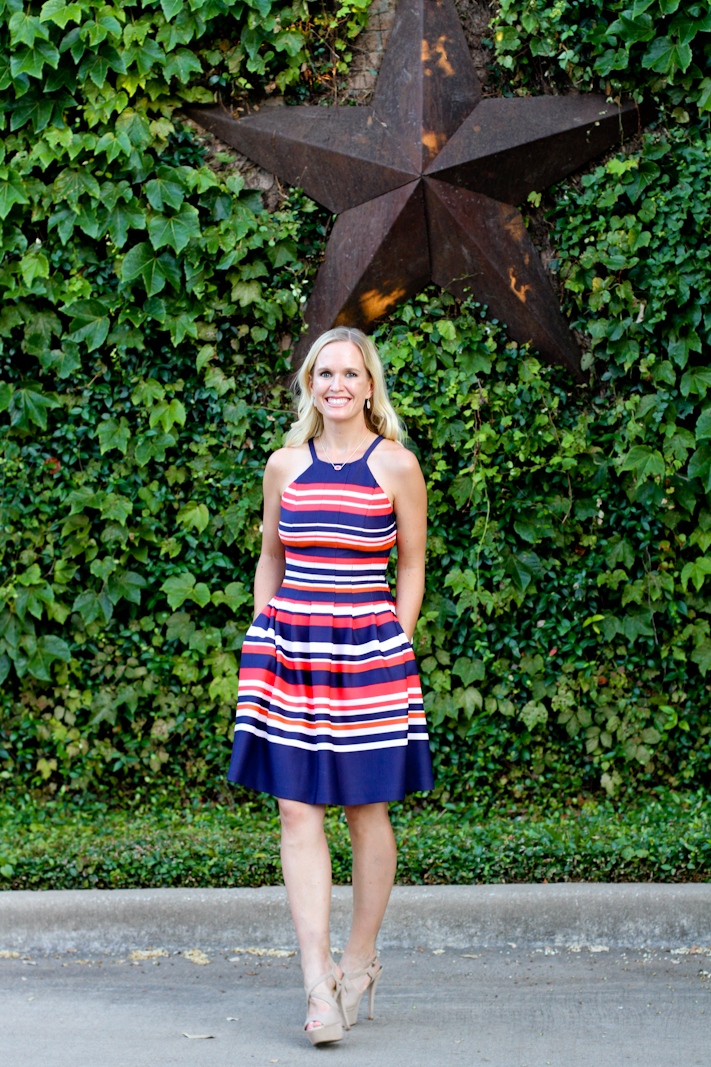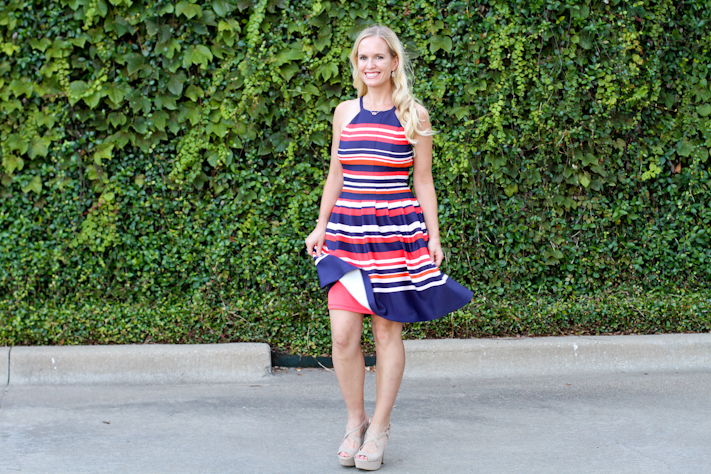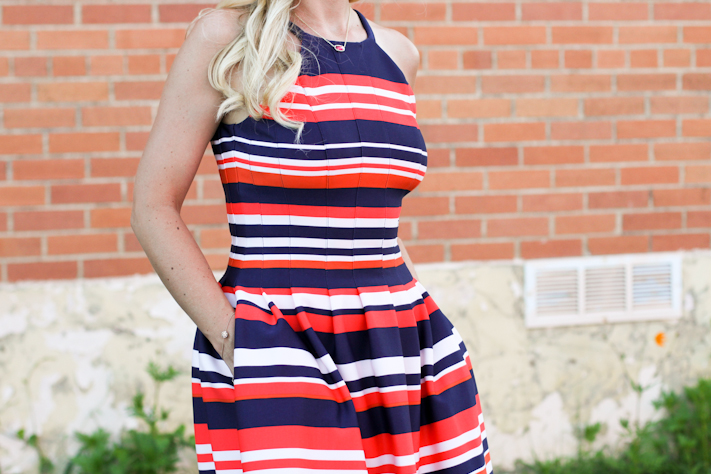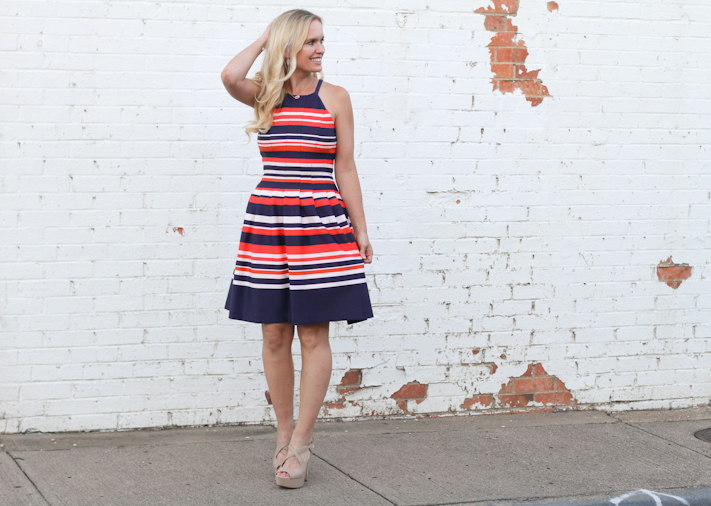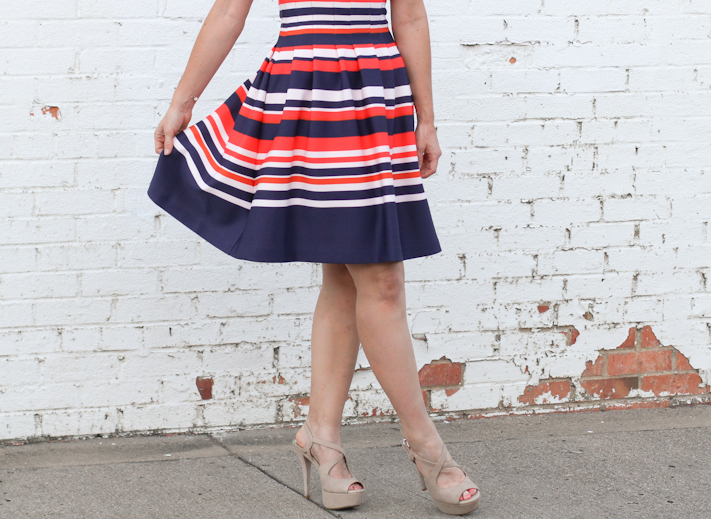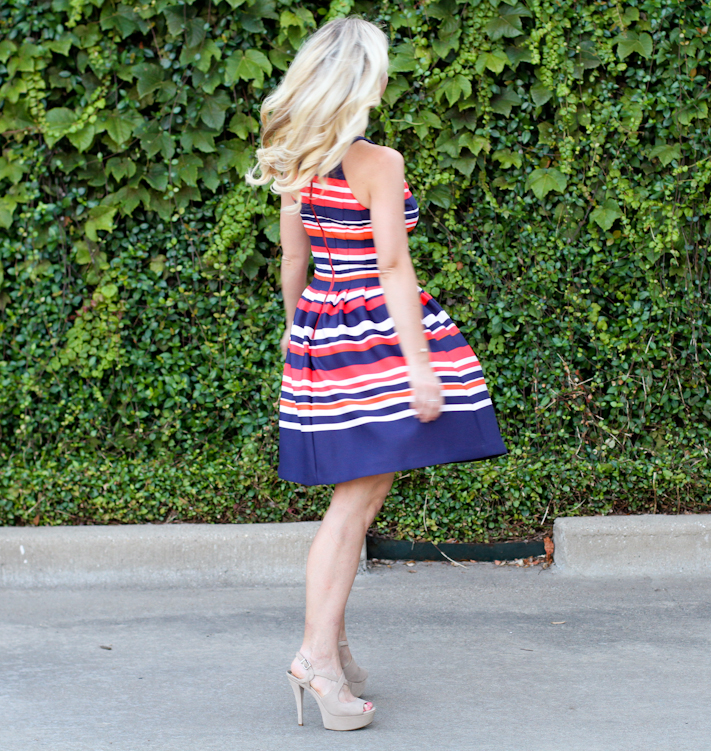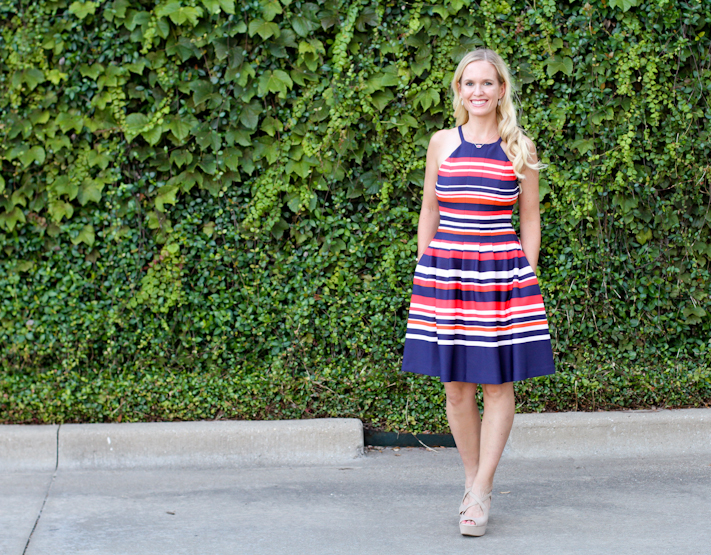 If you want a dress that gives your legs a slimming appearance and your skin a glowing tan, this is the dress for you. Get ready to receive several compliments! I am not a sunbather (occasionally self-tan) and received several comments asking how I became so tan. Warmer tones in your skin are accentuated by the beautiful fabric. The light pink, orange, deep blue colors remind me of a sunset but are perfect to wear as a day dress.
Overall the construction of this dress is excellent. It has a subtle inner lining and pockets – double wahoo! I love this dress for a lunch date, church event or night out. My boyfriend gave a strong seal of approval so I will be wearing it again soon!
Have a wonderful start to your week!
Live your life joyfully so,
Ashley
Outfit Details: